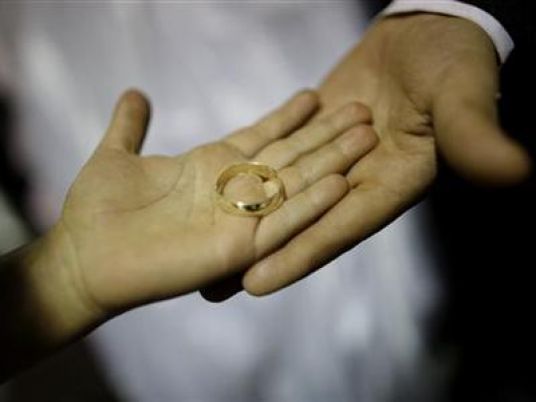 A new personal status bill, which is up for discussion at Egypt's House of Representatives' Legislative Committee, stipulates imposing a prison penalty on a married man who marries for the second time without informing his first wife.
Article 58 of the bill specifies that a married man shall indicate in any new marriage document his marital status.
If he's already married, he must provide the name of his wife or wives and their place of residence. The notary then must officially notify his current wife or wives of the new marriage.
If a married man marries without informing his wife, he is subject to imprisonment for a period not exceeding one year and a fine ranging between LE20,000 to LE50,000.
The official marriage registrar will also be punished if the first wife is not notified of the second marriage.
The article added that the wife has the right to request a divorce due to harm in this case, and the new wife also has the right to request divorce if the man did not disclose to her his marital status
However, the first wife's right to request a divorce is waived one year after she learns of the second marriage.
Edited translation from Al-Masry Al-Youm