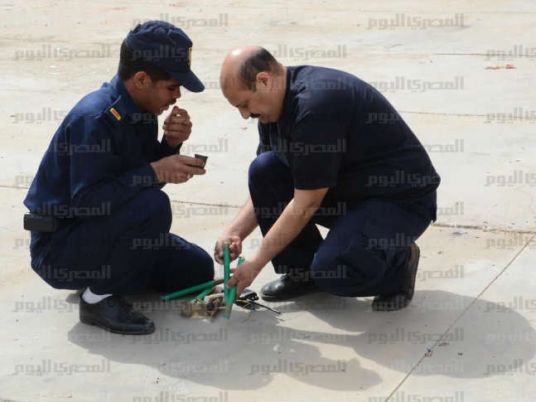 The Egyptian militant group Ajnad Misr (Soldiers of Egypt) claimed responsibility on Saturday for a blast that killed one police officer in Cairo.
The bomb exploded in Cairo's Lebanon Square on Friday night, killing the officer and wounding another.
Ajnad Misr, or Soldiers of Egypt, said in a statement on an Islamist website that its militants had monitored a police checkpoint in the square before detonating the bomb.
The group formally announced itself in January saying it would target "criminal elements" in the military-backed government.
It has claimed at least six attacks since then, including explosions outside Cairo University which killed a police brigadier-general and one other person earlier this month.
Islamist militants have stepped up attacks on members of the security forces, killing hundreds, since the army toppled Egypt's first freely elected President Mohamed Morsy in July.
The insurgency threatens national security ahead of a presidential election in May, as well as the vital tourist industry.
Al Qaeda leader Ayman al-Zawahri gave his blessing, in a recording released on an Islamist website on Friday night, to Jihadists in carrying out attacks against the army and security forces in Egypt. Al Qaeda is not believed to be linked to Ajnad Misr.