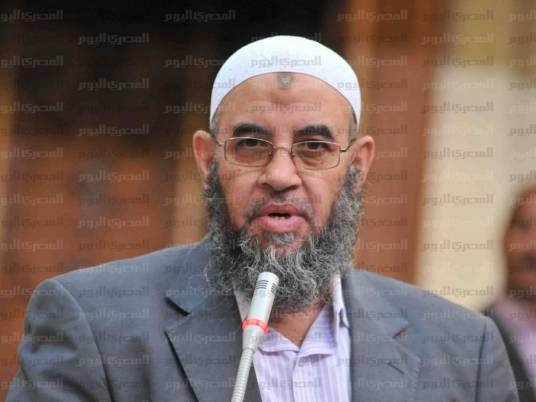 Nour Party chairman Younes Makhyoun told Al-Arabiya news channel Thursday said that toppled President Mohamed Morsy presented, during his meeting with fellow Islamists on 29 June, an initiative from the armed forces command that could have kept him in office.
That initiative included a cabinet reshuffle, reconciliation with the judiciary and the development of a media code of ethics.
Makhyoun meanwhile denied the army-proposed plan also called for Morsy to stand down.
The Muslim Brotherhood's Freedom and Justice Party chairman, Saad al-Katatny, rejected the initiative, calling on the beleaguered president to ignore it on the back of a presidential speech deemed successful enough to save him, according to Makhyoun.
Katatny reportedly said 30 June would be a normal day.
The Nour Party was the only Islamist group to support the initiative.
Morsy rejected it after the meeting.
"Islamists had the most effective impact on the public but the actions of the Brotherhood made them lose it," Makhyoun claimed.
Defense Minister Abdel Fattah al-Sisi said in a speech Wednesday that Morsy rejected a proposal to solve the crisis through a referendum before the decision to topple him was arrived at.