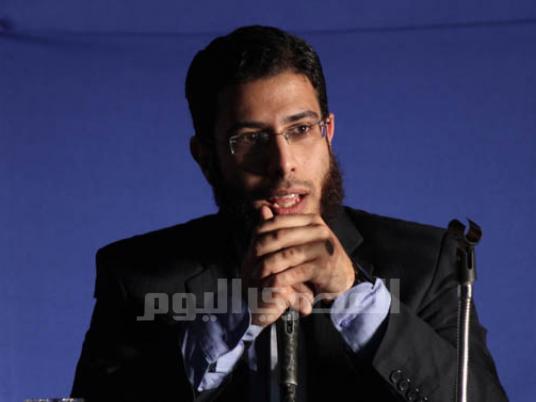 Nader Bakkar, official spokesperson for the Salafi Nour Party, rejected statements by Jama'a al-Islamiyah and other Islamist figures who took part in the Friday "no for violence" protest. He said their declarations were "irresponsible and would widen the gap between politicians and citizens."
Bakkar told the official state-news agency MENA that Nour Party will not take to the streets on 30 June, fearing clashes among participants. He considered the demands of the people "fair and legitimate." He also called on them to keep the peace.
Bakkar denied participation in protests held on Friday in front of Rab'a al-Adaweyya mosque, where several Muslim Brotherhood demonstrations took place. "Those rallies were different from the first million member protest at Nahda Square, in which the party and Salafi Dawa had taken part."
Bakkar stressed that the party seeks to decrease tensions. "Nour youth are committed to the party's decision. Member Mohamed Emara's participation in the protest was a personal decision that does not reflect the stance of the party," he added.
Bakkar called on representatives of the Freedom and Justice Party and Jama'a al-Islamiyah not to speak on behalf of al-Nour, as the party has its own media channels through which it can express itself.
Edited translation from MENA