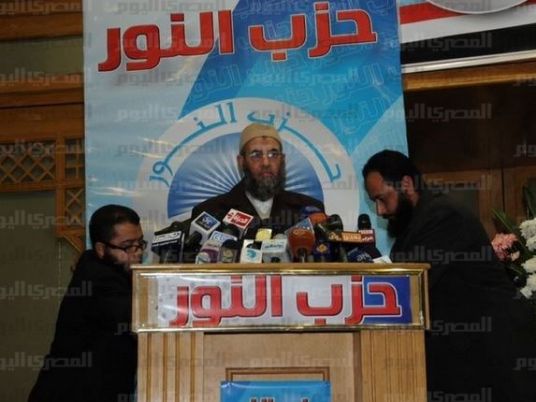 Five parliamentary candidates for the Salafi-led Nour Party in North Sinai announced on Saturday that they were withdrawing their election bids in protest of their colleague's fatal shooting on the same day.
Mostafa Abdel-Rahman, the party's runner for the first precinct in Arish, was reported dead after being shot by unknown perpetrators who were riding a motorcycle.
"The lives of the Sinai people are more important than any electoral process or parliamentary seat," Hossam al-Refaie, another Nour Party runner, told Al-Masry Al-Youm.
North Sinai has seen the deadliest attacks against the Egyptian army, the police and, sometimes, civilians since Morsi's overthrow, with affiliates of the Islamic State claiming responsibility for most of the attacks.
The Nour Party was the only Islamist group to back the ouster of former Islamist president Mohamed Morsi in 2013, which earned the organization the animosity of Morsi's backers, most notably the Muslim Brotherhood. But media outlets and journalists, also allied with the current government of President Abdel Fattah al-Sisi, have been highly critical of the Nour Party's political involvement saying it should be excluded from the political scene due to its religious orientations.
The Nour Party garnered humble results in the first phase of the ongoing House of Representatives elections, which ended on October 19.
North and South Sinai, along with Cairo, are part of the second phase of polls slated for November 22 and 23.
Edited translation from Al-Masry Al-Youm