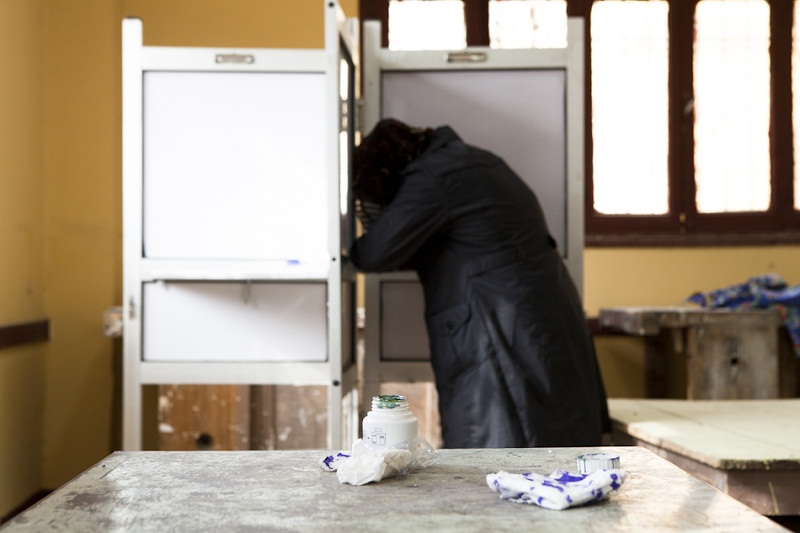 Participation in the upcoming parliamentary elections is a national obligation, the National Salvation Front declared in a statement issued Thursday, adding that the Front was preparing for the elections, but without providing any further details.
If the integrity of the electoral process was guaranteed, then the elections could be a way to rescue the country from its current crisis, the statement continued.
The NSF — the largest opposition coalition — had previously said it would refuse to field candidates for the House of Representatives elections if there were not certain guarantees for the fairness of the process, and if there were no changes in Prime Minister Hesham Qandil's Cabinet.
The elections were originally slated to begin on 22 April, but were suspended by an administrative court ruling. The ruling demanded that the Supreme Constitutional Court review the Parliamentary Elections Law before the elections could take place. The Supreme Administrative Court is currently considering charges filed by President Mohamed Morsy's administration contesting that ruling.
The NSF's statement added that the opposition is concerned about the Muslim Brotherhood's domination of the executive and legislative aspects of the elections, accusing the group of pushing through a bill on elections that privileged its own interests. The elections law divided voting constituencies in such a way that hindered the fairness of the elections and was advantageous to the Brotherhood, thus violating the recently ratified Constitution that the Brotherhood itself had forced on the people, the statement alleged.
The NSF is deeply concerned about the ongoing "Brotherhoodization" of state institutions, especially in the domain of local administration, and warned that the "Brotherhoodization" of city councils could be a prelude to rigged elections.
The statement concluded that the NSF objects to Prosecutor General Talaat Abdallah remaining in office even after the judiciary had annulled his appointment, and warned his continued presence in office could also threaten the integrity of the elections.
Edited translation from Al-Masry Al-Youm