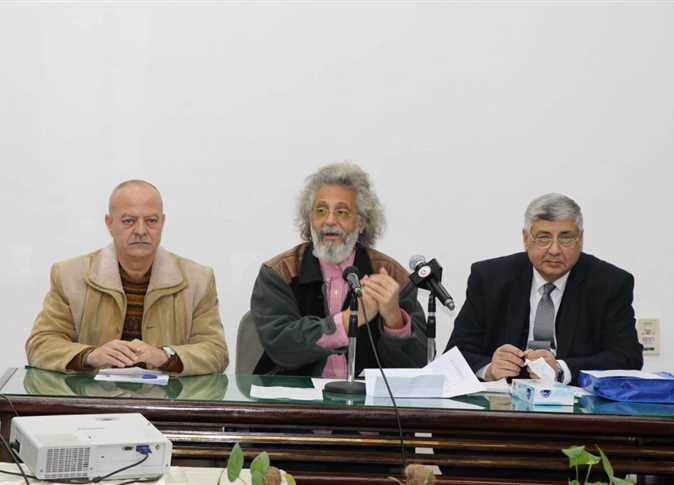 The Secretary General of the Egyptian Doctors Syndicate Ehab al-Taher has submitted his resignation following outrage over the syndicate's publishing of an obituary for late Muslim Brotherhood leader Essam al-Erian – though he will remain as a member of the syndicate's board.
A syndicate bureau meeting will be held on Friday to discuss the matter, with the bureau's body likely to be reconfigured, Khairy told Al-Masry Al-Youm.
Explaining his resignation, Taher said: "I received many reprimands from many fellow doctors who thought that I (as the Secretary General) was behind the obituary that was published on the syndicate's website for Brotherhood leader Essam al-Erian, which resulted in backlash from doctors and citizens."
"I confirm I was not behind what has been published," he added, and explained that the Syndicate Council has already apologized for the obituary.
"This matter was a proposal by some young doctors who rushed into it in good faith. Then, after they found out the mistake that they had made, they retreated and apologized for it on the syndicate's website. The syndicate board and the young doctors confirm their apology for what was published, and I reiterate my refusal to it," he wrote.
In a previous statement, the Syndicate explained that "Given the confusion that was raised about publishing the obituary of doctor and former Syndicate Council member, Erian, it was necessary to clarify that the obituary was not intended for any political purpose, from which the union distances itself."
"The Syndicate apologizes for provoking the feelings of the families of the martyrs and the doctors who dealt with it with noticeable reservation and dissatisfaction."
The Treasurer of the Doctors Syndicate Mohamad Abdel Hamid said that the Syndicate had published the obituary since Erian was a member of the syndicate's board.
The decision had nothing to do with politics and the obituary was taken down after Syndicate members expressed their dissatisfaction.
Abdel Hamid explained that "At the beginning, a vote was made on the decision, and I was among 12 members of the council. They agreed to publish the obituary against eight votes who refused. And there were votes to delete it after it sparked controversy and to issue an apology. I stress that this has nothing to do with politics, and is mainly a union matter."
Edited translation from Al-Masry Al-Youm