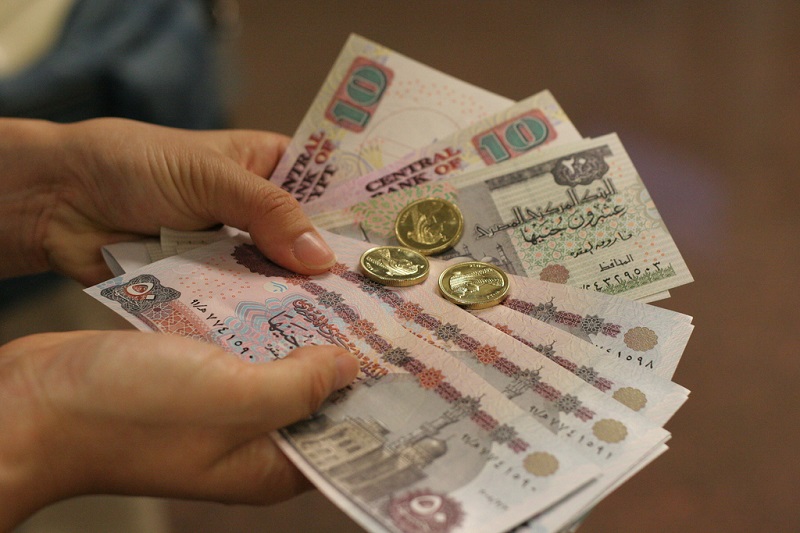 The Organization for Economic Co-operation and Development (OECD) officially announced that Egypt's risk classification has dropped from six to five, a milestone resulting from government efforts to enhance Egypt's investment situation.
In its latest statement, the organization accredited the Egyptian government for the obvious improvement it accomplished across different economic sectors. The statement further highlighted the progress of the investment climate in Egypt as paving a bright new path for different business projects.
The country risk classifications regards indicators for country risks. Under the participants' system, country risk includes transfer and convertibility risk (i.e. the risk a government imposes capital or exchange controls that prevent an entity from converting local currency into foreign currency and/or transferring funds to creditors located outside the country) and cases of force majeure (e.g. war, expropriation, revolution, civil disturbance, floods, earthquakes), according the statement.
Despite the fact that the organization's report includes 201 countries, Egypt, Albania, Kazakhstan, and Uzbekistan are the only states whose classification positively changed this year.
The OECD's report also pointed to how efficient this upgrade would be in attracting investors from European States to Egypt.
In her previous meeting with Secretary-General of the OECD, Jose Angel Gurria on January 19 Sahar Nasr, Egyptian Minister of Investment and International Cooperation, stressed on how appealing this upgrade would be to attract investments from various fields into Egypt.
During their meeting, Gurria praised the country's development of the private sector in addition to the country's promising economic plans.
On the sidelines of Davos economic annual conference in January, Minister Nasr also signed an agreement with Lazard, the worldwide asset management firm, aiming to welcome further foreign investment inflows.
Nasr clarified that this agreement's main purpose is to promote Egypt's investment opportunities by boosting Foreign Direct Investment (FDI) in the country. She added that this agreement was selected between many other promoting offers.
Many reforms were adopted over the past few years in a bid to prepare for this participation especially in supporting entrepreneurs and investors in the technology fields. Moreover, the government has been providing investors in the last years with a significant innovation space amongst others facilitators.
One of the more extraordinary investment milestones achieved by the government in 2018 was reflected in the records of the MENA Africa startup ecosystem where Egypt came in the second place after UAE as a destination for deals and investment growth by 22 percent.
Egypt's investment potentials are clearly embodied in its latest investment law which encompasses various policies aiming to facilitate the investors' procedures when it comes to payments, legal obstacles and submitting documents to government authorities.
The OECD is a forum composed of 34 industrial countries which targets the development of economic and social policies. The organization's main mission is to guarantee strong economic systems in its member countries as well as promoting free market policies and trade.