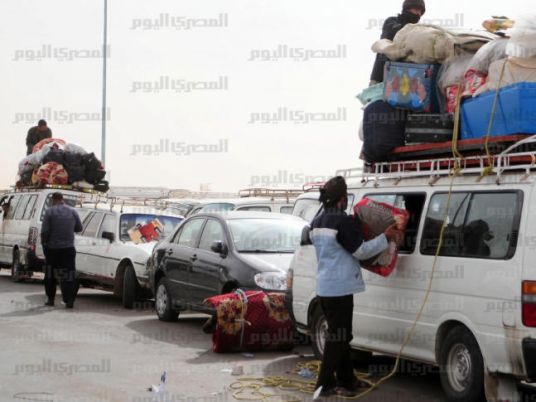 The total number of Egyptians who left Libya and returned home since the start of the crisis in Libya reached 11,567, director of Egypt-Libya Salloum terminal Mohamed Metwally said.
Among them are 3,107 who arrived in the past 24 hours, Metwally said.
The return rates have been increasing on a daily basis, he said.