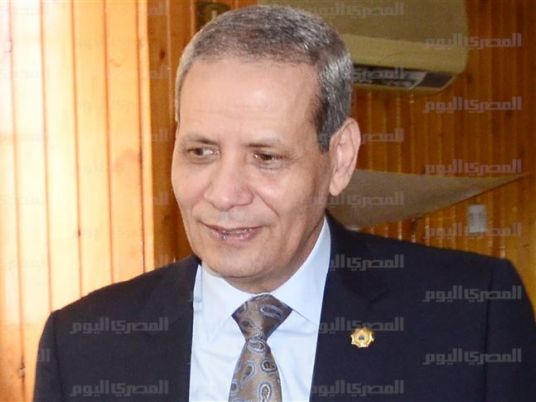 Parliament are considering the possibility of installing mobile phone jamming devices in exam centers as a measure to prevent cheating through use of smartphones during public high school exams.
Education Minister Al-Hilali Al-Sherbini has put the suggestion to the parliamentary committees for communications and education, who are discussing the feasibility.
This year's exam season has been rife with cheating and the circulation of papers online, facilitated by mobile phones with internet access, which students have smuggled into exam halls.
Sherbini called on parliament to apply the cybercrime prevention law in an attempt to stop cheating via the internet.
The Education Ministry is now exploring ways to cut off internet connection in exam centers. "Phone jammers", devices which stop mobile phones from picking up signal from network providers and therefore prevent mobile web connection, are an option being discussed.
But various objections have been raised in response to Sherbini's proposal.
Members of the Communications Committee rejected the idea of using jamming devices on the basis of impracticality, as the devices would have to be installed at more than 1,575 exam centers nationwide.
Others on the committee have rejected the use of jammers on the basis of cost.
Hossam Saleh, a communications and digital technology expert, told Al-Masry Al-Youm that this kind of instrument is extremely expensive. The price of the device is dependent on the area it will cover, he said, but a ballpark figure of LE7,000 has been cited per jammer.
Saleh described the devices — illegal in many countries due to their ability to interfere with security and emergency communications — as an "unsafe" method of preventing cheating, as they would also prevent schools from making emergency calls.
He said that jamming would be "futile," as proficient young technology users with a mind to cheat would find ways to get around the block eventually.
An official decision remains to be made.
Edited translation from Al-Masry Al-Youm