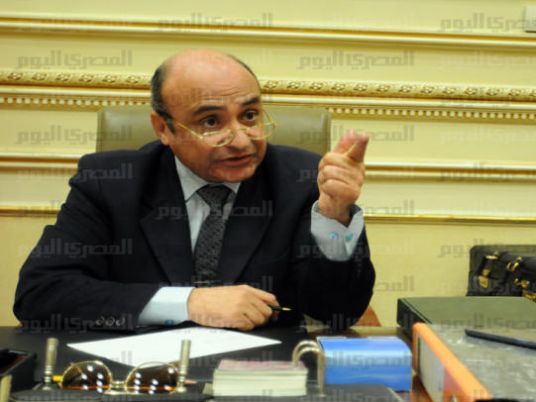 The House of Representatives election will be held at the headquarters of 139 Egyptian embassies abroad, excluding four countries due to unrest, namely Libya, Syria, Yemen and the Central African Republic.
Deputy Foreign Minister Hamdi Loza and Judge Omar Marwan, a spokesman for the High Elections Commission, expect a high turnout by Egyptian expatriate voters in the upcoming parliamentary elections, due to the facilities provided by the comission.
The election is scheduled abroad on October 17.
The commission has finalized all preparations for the expat vote, said Marawan in a joint press conference with Loza on Sunday at the headquarters of the Foreign Ministry.
A workshop to train diplomats who will oversee the electoral process will be held on Sunday, Marawan added.
Marawan announced that the results of Egyptian expatriates voting will not be announced separately, as was common. The whole result of the election will be announced at the end of the electoral process, he added.
Sorting will take place in each polling station abroad, but the results will be announced by the High Elections Commission by the end of the electoral process, according to Marawan.
Edited translation from Al-Masry Al-Youm