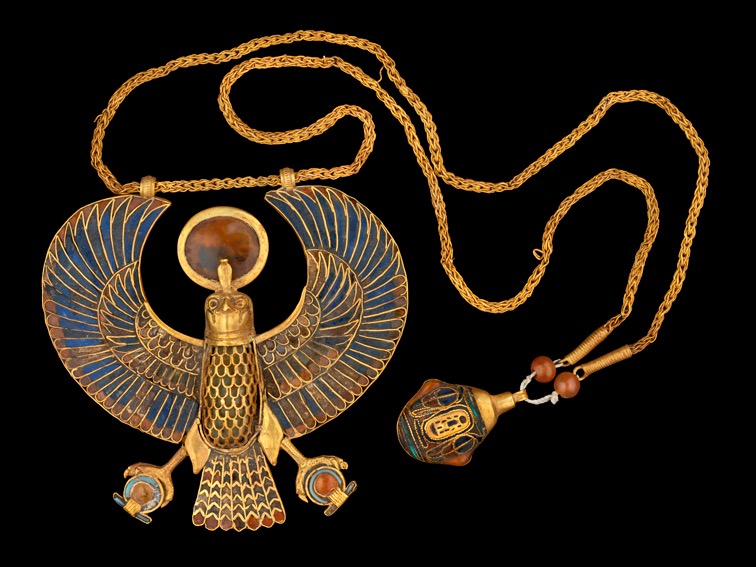 The Supreme Council of Antiquities in Egypt has displayed 20 artifacts from the collection of King Tutankhamun's treasures at the Hurghada and Sharm El-Sheikh museums for the first time, allowing visitors there a chance to personally view the Pharaoh's treasures.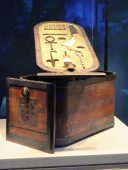 In a statement on Friday, the Tourism and Antiquities Ministry said that 10 pieces will be temporarily displayed in the recently opened Hurghada Museum while 10 more will be displayed in Sharm el-Sheikh Museum set to open by the end of this year.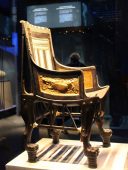 According to the statement, 166 artifacts from the "Tutankhamun: Treasures of the Golden Pharaoh" exhibition arrived in Egypt on Friday, having last been in exhibited in London.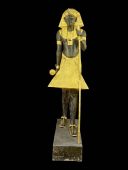 Following their temporary exhibition at the coastal cities, the statement added that the treasures will then be transferred to the Grand Egyptian Museum (GEM), while the rest of the exhibition's pieces returning from London will be sent to the Egyptian Museum in Tahrir.

London was the final destination for the treasures, as part of a foreign tour that began in 2018.
The treasures were displayed at Los Angeles in the US, Paris in France and London in Britain.
The traveling exhibition was met with great success among all three countries, especially France where the exhibition hit an all-time new record in the history of cultural exhibitions with over 1.4 million visitors in six months during 2019.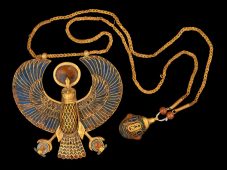 However, the outbreak of the coronavirus caused the London tour to shut down early in March, 44 days before its intended conclusion.
While Egypt had attempted to compensate the organizer with another 44 days to display the artifacts in July and August, precautionary measures in London prevented the exhibition from opening again.