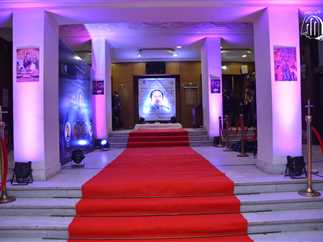 The St. Royce Theater in St. Mark's Cathedral in Abbasiya on Wednesday will conclude Egypt's first Coptic monodrama theater festival, which began on March 27, held under the the patronage of Pope Tawadros II with the presence of several ambassadors, deputy ministers, members of parliament, artists and public figures.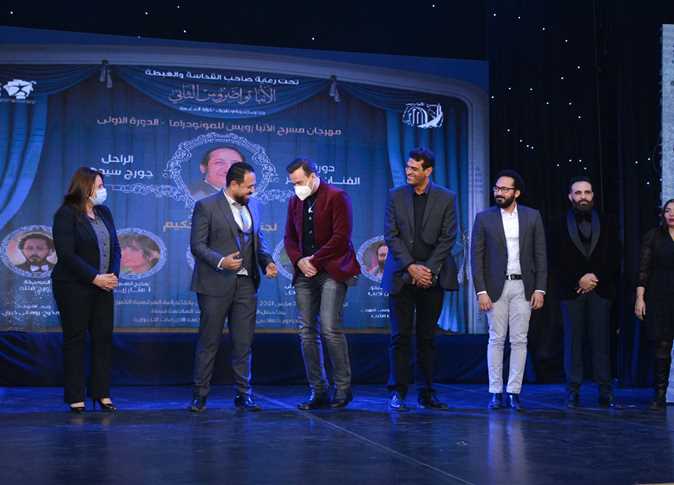 The festival's president Romany Khairy said that the festival opened up with the "Angel of Smile" song, dedicated to late actor George Sidhoum, with the festival's first edition being held in his name.
This coincides with the anniversary of his death on March 27, in addition to the presentation of a documentary film about his life and career.

Singer Sherine and actors Hani Ramzy, Asem Samy, Amir Ramzy, Osama Mounir participated in the festival among other public figures.

On stage Sherine took the time to remember her work with Sidhoum, such as the play "al-Motazawegoun" (The Married). She spoke of how he used to embody scenes and create a warm atmosphere for everyone, and that he still lives on through his distinguished body of work.
Sherine added that that Sidhoum was generous in many ways.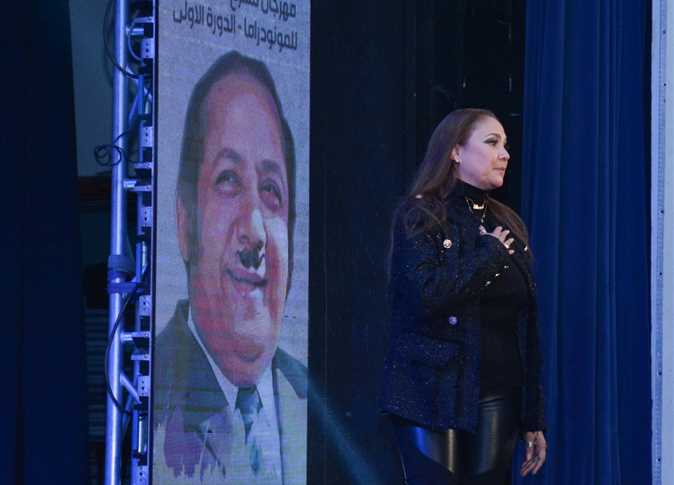 "I remember when he invited us at his home, and he used to prepare food for us himself, and (I remember) the relation with him and his wife, Dr. Linda, was as if you were amid your family," she said.
"My start with him was when he was a giant and famous and I was in my early days. At that time, I felt fear, but when I stood beside him, I felt that he was my godfather, so I learned a lot from him as he was modest."
The director of St. Royce Theater and the festival's founder Mervat Salib, said that the jury included artists Ahmed Fouad Selim and Nedal al-Shafei, director Mohamed Hamdy, theater director Manar Zain, interior designer Evan Adeeb and musician George Qelta.
The festival's organizing committee confirmed that attendees should attend the opening and closing ceremonies in formal clothes while taking all necessary coronavirus precautions.
Regarding the closing ceremony, the playwright of "Layaly al-Television" (Nights of the Television) Tony Alfred explained that it will feature the participation of several young Coptic theater stars, with actor Lotfy Labib to be honored.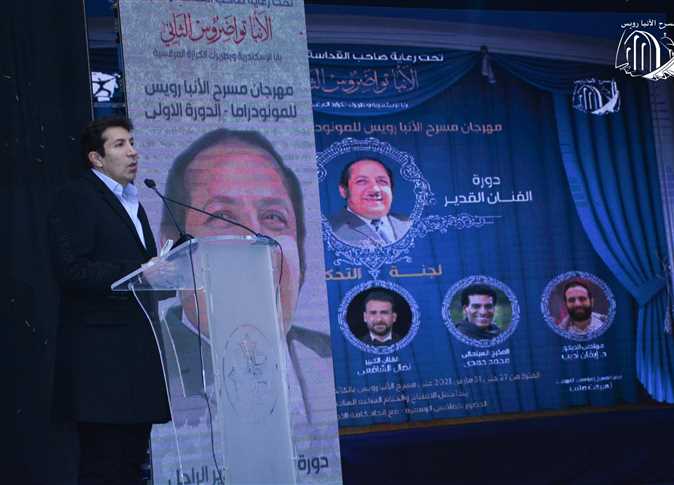 Edited translation from Al-Masry Al-Youm