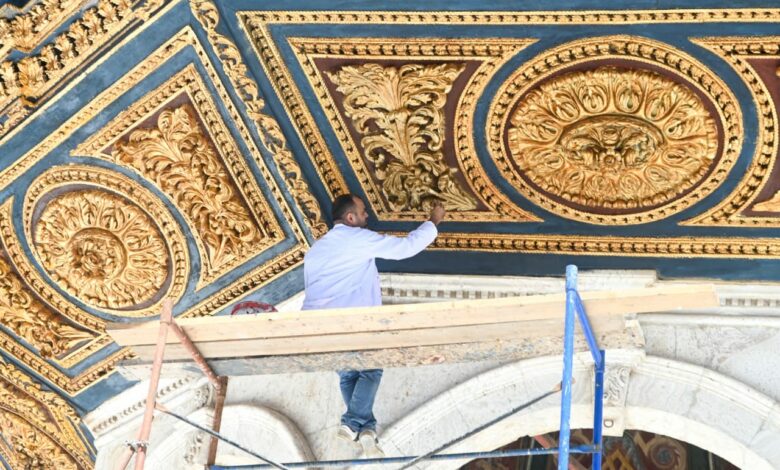 On Thursday morning, Egypt's Minister of Tourism and Antiquities Khaled al-Anani inspected the ongoing restoration work at the Mohammed Ali Mosque and clock tower at the Citadel of Saladin in Cairo.
According to Brigadier General Hisham Samir, Assistant Minister for antiquities projects, the external maintenance works of the mosque included cleaning and restoring domes, cleaning the marble floor in the courtyard, and restoring and gilding the inscription at the entrance to the prayer house and the ablution dome. The marble ablution fountain has also been also renovated.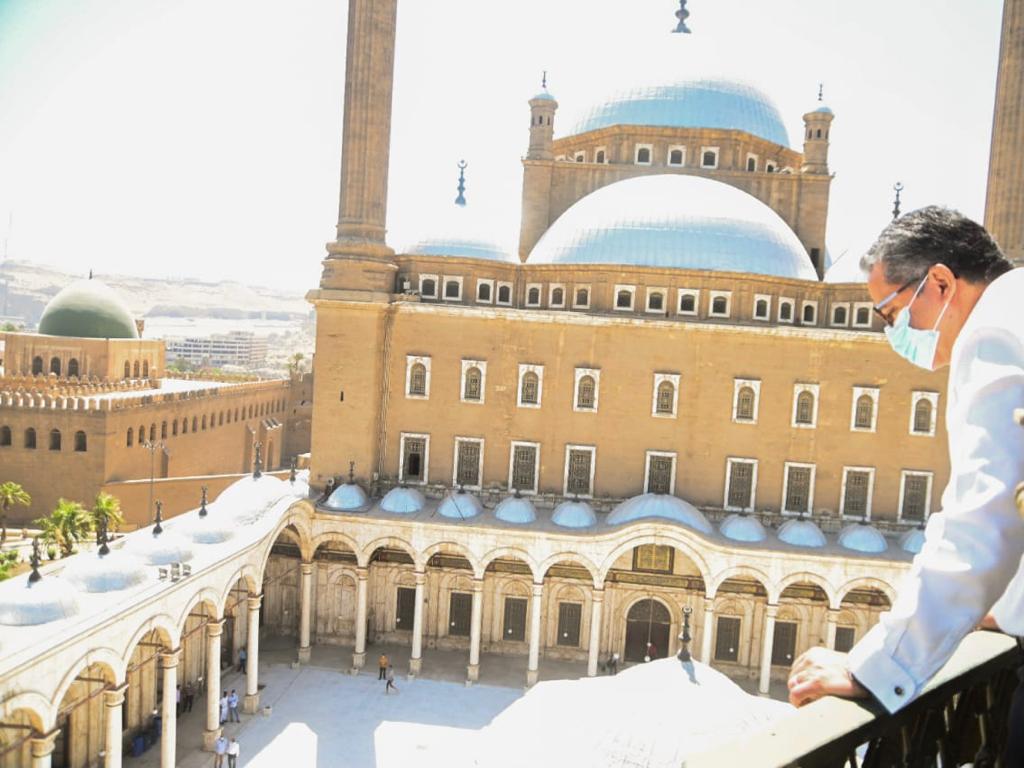 Work in the outer courtyard of the mosque also included cleaning the circular hoops in the lower and upper parts of the columns, which resulted in discovering a seal belonging to Mohammed Ali Pasha.
The glass for the lower windows in the courtyard was reinstalled, and new lighting was added.
The restoration work also addressed the prayer house inside the mosque, which included cleaning, polishing, and re-installing the chandelier in the center of the prayer house.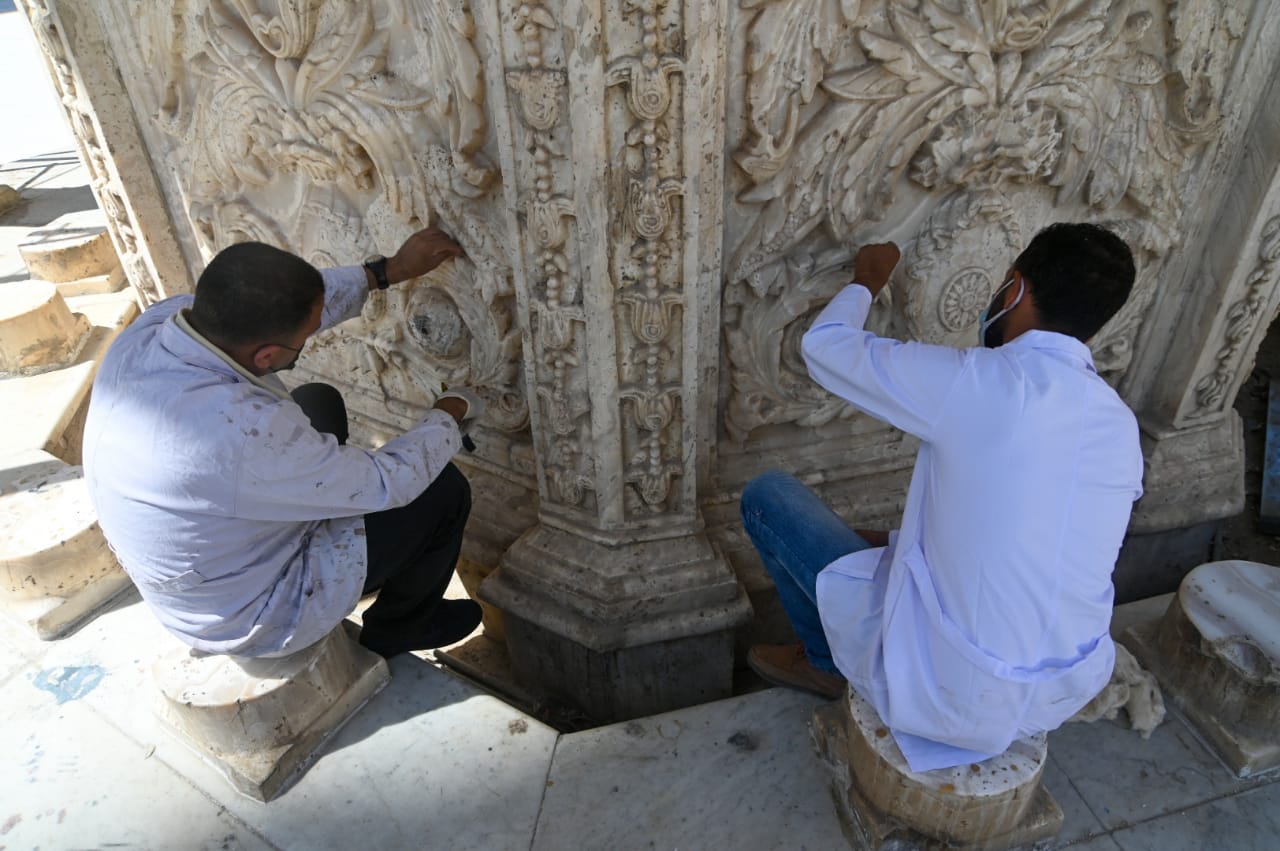 Director of the Technical Office of the Secretary General of the Supreme Council of Antiquities, Atef al-Dabbah, said that the restoration work of the clock tower began in December 2020. The tower was cleaned, restored, and re-painted to bring back its natural luster.  
The timepiece is now being restored, he added.
The clock tower is a metal tower decorated with inscriptions and stained glass panels. It carries a clock given to Mohammed Ali Pasha by the King of France Louis Philippe in 1846 AD, to be placed in Ali's palace in Shubra.
It was stored in the palace until the Khedive Abbas I decided to install it in the mosque in 1856 AD.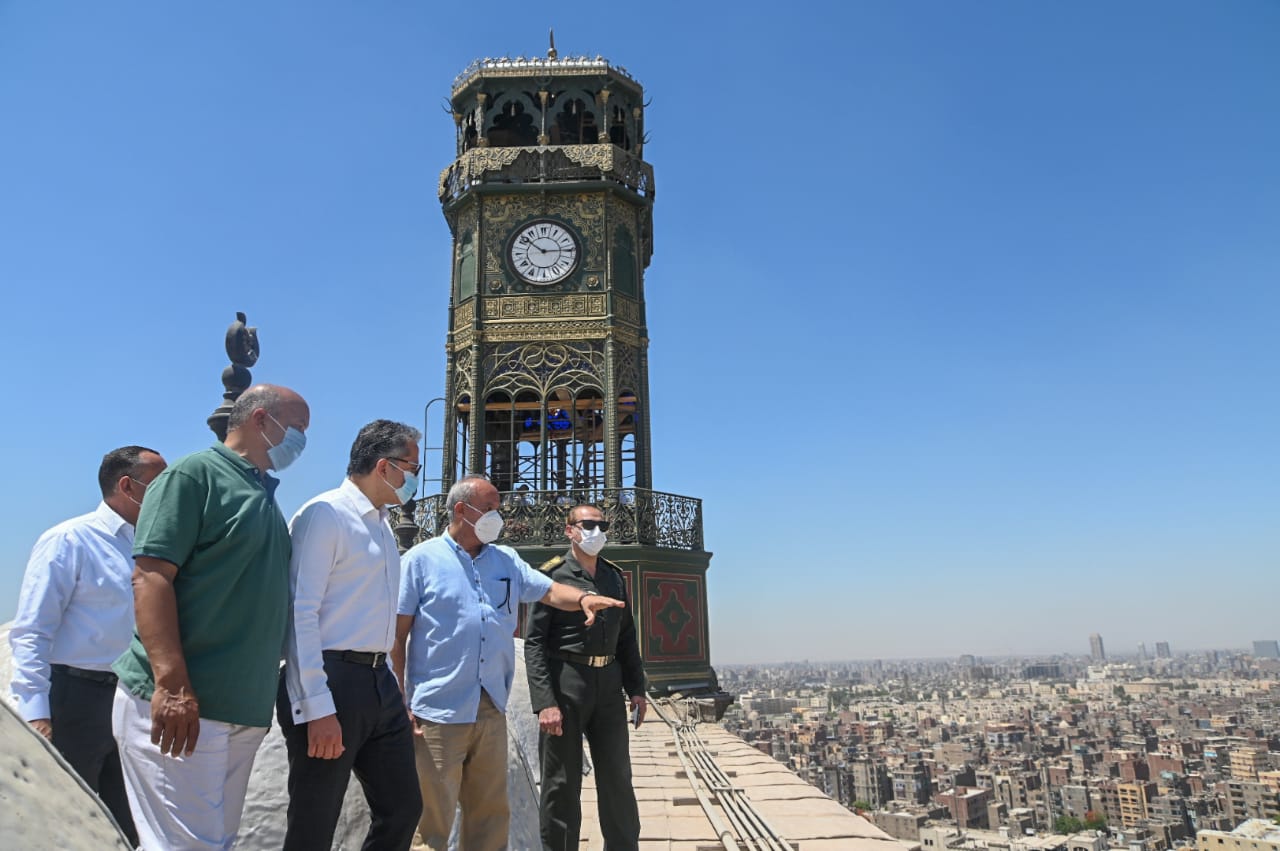 The Mohammad Ali Mosque is located in the western corner of the southern part of the citadel, where it overlooks the city of Cairo. It is considered one of its most notable archaeological and tourist attractions, and is also known as the "Alabaster Mosque".