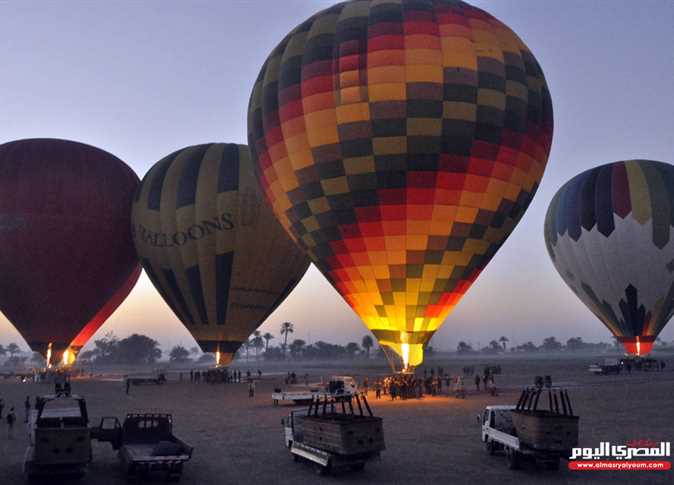 Hot air balloon trips resumed on Tuesday in Luxor, carrying 19 tourists of various nationalities for an overhead view of Luxor's mountains, antiquities and temples in the east and west bank.
The ministry of civil aviation suspended hot air balloon flights for 80 days starting June 21 after a balloon drifted off course west of Luxor due to strong winds and landed in a desert valley near the town of Naga Hammadi. A search plane soon located the individuals. They had safely landed after the operator regained control of the balloon.
Following investigations, the ministry called for the use of security devices to ensure the safety of individuals taking balloon trips. The ministry also asked that the balloon trips be tracked from takeoff to landing.
The trips first resumed on August 31 in the form of experimental voyages that excluded the participation of tourists, aiming to ensure the readiness and efficiency of GPS tracking devices and modern cameras to monitor the balloon flights and track their routes and landing sites.
The Civil Aviation Authority also trained balloon operators to use modern devices to help keep track of balloons while they are in the sky. The authority will utilize GPS devices to record the ride's navigation so that it can ensure that the balloon flight paths adhere to the authority's principles of safety and security.
Edited translation from Al-Masry Al-Youm