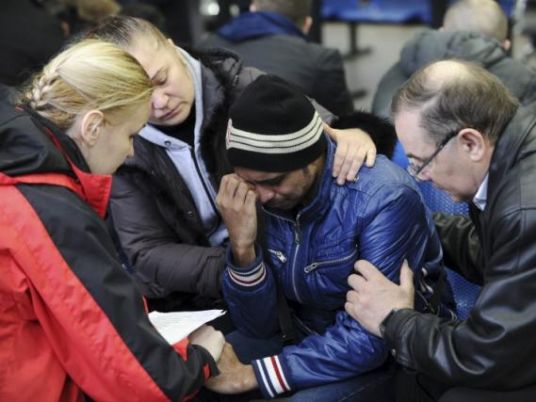 All 62 people aboard a passenger jet flying from Dubai to southern Russia were killed when their plane crashed on its second attempt to land at Rostov-on-Don airport on Saturday, Russian officials said.
Russia's emergencies ministry said the aircraft, a Boeing 737-800 operated by Dubai-based budget carrier Flydubai, crashed at 03:50 (0030 GMT). Most of those aboard were Russian.
"The aircraft hit the ground and broke into pieces," the Investigative Committee of Russia said in a statement on its website. "According to preliminary data, there were 55 passengers aboard and 7 crew members. They all died."
The plane's wing hit the ground on its second landing attempt and burst into flames, the Rostov region emergency ministry said in a statement.
The region's governor, Vasily Golubev, said bad weather — strong, gusting wind in the Rostov area — was the primary line of investigation for the crash, but Zhanna Terekohova, an adviser to the Russian transport minister, said pilot error could also be a factor.
The plane came down inside the airport's perimeter, about 250 meters (yards) short of the start of the runway.
Grainy pictures from a security camera pointing toward the airport, which were broadcast on Russian television, showed a large explosion at ground level, with flames and sparks leaping high into the air.
A representative of Rostov's emergency ministry said at a briefing that flight recorders have not yet been recovered.
"We are doing all we can to gather information as quickly as possible. At this moment our thoughts and prayers are with our passengers and our crew who were on board the aircraft," Flydubai said in a statement.
"We will do everything we can to help those who have been affected by this accident," said the carrier, which is owned by the Dubai government.