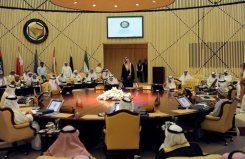 Egypt's Prime Minister Ibrahim Mehleb has denied recent news reports claiming that his country would receive US$10 billion in depository aid from a number of Gulf countries ahead of its economic development conference slated for 13 March, Bloomberg news reported.
Reuters had quoted independent daily Youm 7's
report
of the fresh package, but Mehleb denied the reports in statements on Wednesday.
Egypt has been showered with billions of dollars of financial and petroleum aid, mainly from Saudi Arabia, United Arab Emirates and Kuwait, since the ouster of former president Mohamed Morsy. The total of aid stood at at least $12 billion.
Cautious of Islamist governments in their own backyard, Gulf countries have supported Egypt's military-led regime against the Muslim Brotherhood in an attempt to stem Islamist influence in the region.