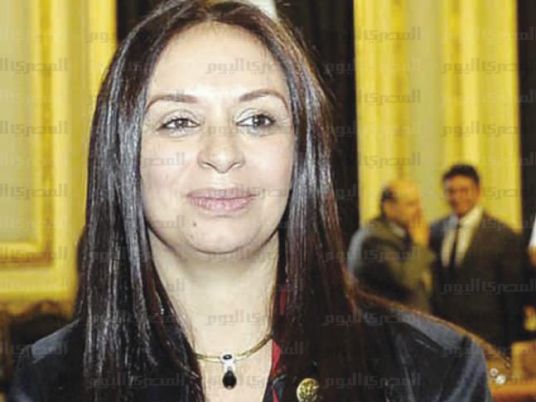 Prime Minister Mostafa Madbouli met Wednesday with President of the National Council for Women Maya Morsi to follow up on the implementation of instructions given by President Abdel Fattah al-Sisi during a celebration on the occasion of Mother's Day in March.
Cabinet Spokesperson Nader Saad said that Morsi reviewed the most important achievements of the National Council for Women in this regard since March.
A draft law was prepared to criminalize the marriage of minors. The Cabinet has forwarded the bill to the House of Representatives, she said.
Another draft law is currently being prepared by the Council on the National Fund for the Welfare of Egyptian Women, she said.
The fund aims to provide care for women in all social, political, economic, health and educational fields and to support and increase their contribution to national development plans. It also aims to implement strategies for the advancement, protection and care of women by contributing to the establishment of service and development projects and programs for medical care, health insurance, early detection and the treatment of tumors, and awareness programs on family planning.
The programs and projects include participation in awareness initiatives to support divorced older women, people with disabilities, families of people with disabilities, and the mothers of children with disabilities.
The fund will provide soft loans to poor women and scholarships for poor students, help register female micro-entrepreneurs from all governorates of Egypt at national exhibitions, set up exhibitions for the marketing of products made by women in all governorates, provide care for detained women, and honor distinguished rural women and mothers.
Morsi praised the government's announcement of the implementation of the comprehensive breast cancer survey in accordance with the president's directives, pointing out that the National Council for Women is ready to provide assistance in raising awareness for the issue through door-to-door campaigns.
A bill to protect women from all forms of violence has also been prepared, and the draft law is currently being reviewed by the ministries and competent authorities, said Morsi.
She suggested that the minister of higher education issue a decision to establish units to receive complaints of violence against women in all universities. She pointed out that 18 units have been established in universities so far.
The first national committee to confront FGM was established in cooperation between the National Council for Women and the National Council for Childhood and Motherhood to unify efforts against FGM, said Morsi.
She praised the Cabinet's approval of a draft law amending some provisions of the Penal Code with regard to alimony.
The bill states that any man who abstains for three months or more from paying alimony to his ex-wife, relatives or offspring in accordance to a court ruling will be sentenced to no more than one year in prison and a fine not exceeding LE500, or either of both punishments, according to Morsi.