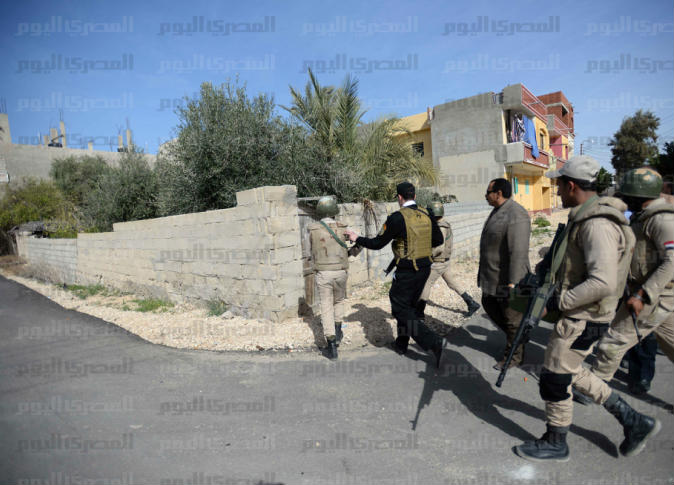 Police in the North Sinai city of Arish say they have conducted a controlled explosion of an improvised explosive device (IED) on Bahr Street, with no injuries or damage reported.
Security sources said the IED was planted on the sidewalk of Bahr Street in the Masaeed neighborhood. Residents reported the suspected IED before a bomb squad headed to the area and detonated the bomb.
The detonation was achieved by shooting at the device from a distance, according to the sources.
Security forces have been searching the surrounding area for more bombs and any clues as to those responsible.
While the identity of the bombers has not been established, IED attacks are common in North Sinai, where the Egyptian military and police are battling Islamist insurgents.
Prominent among the insurgents is the Sinai Province group (formerly called Ansar Beit al-Maqdis), which is affiliated to the Islamic State group known for its insurgent operations in Iraq and Syria.
The Islamic State group is seeking to overthrow the Syrian President Bashar al-Assad in Syria and establish a Sunni caliphate that straddles the Iraq-Syria border. The Sinai Province group, meanwhile, is seeking to establish a caliphate in Sinai while undermining Egypt's central government and President Abdel Fattah al-Sisi.
Roadside bombs are a common tool of insurgents in North Sinai, where most of the fighting is taking place, as are raids on police and army checkpoints. Islamist militants have also conducted several attacks outside of Sinai, including the murder of eight policemen in a shooting in Helwan on May 8.
The Sinia Province group also claimed responsibility for the bombing of a Russian passenger jet over Sinai in October, killing all 224 people on board.
The Egyptian police and army, meanwhile, have claimed many successes in killing and capturing insurgents in recent years, conducting raids involving armoured vehicles and helicopters. A state of emergency is currently in place in North Sinai.
Edited translation from Al-Masry Al-Youm