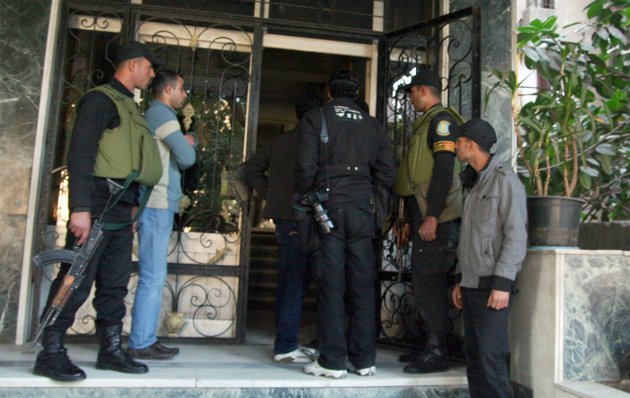 Egyptian Center for Economic and Social Rights lawyer Sameh Samir said police raided the headquarters of the center in downtown Cairo Thursday and arrested three employees including photographer Mustafa Eissa.
The police raided the center at midnight and destroyed its contents, including offices and computers, Samir told Al-Masry Al-Youm.
He added that police seized three computers. Samir described what happened as "robbery, abduction, and thuggery."
Samir said other employees headed to Abdein Police Station to ask about their arrested colleagues, but officers told them they did not know their whereabouts.
"The Egyptian center was raided and photographer Mostafa Eissa who was inside the headquarters has been arrested," the Egyptian Center for Economic and Social Rights said on its Twitter account early Thursday.
Former presidential hopeful Khaled Ali heads the Center.
Edited translation from Al-Masry Al-Youm