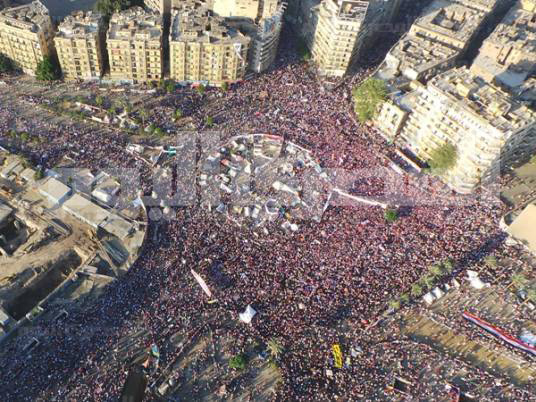 Politicians and media figures on Monday made their comments on Twitter to mark the occasion of the fifth anniversary of the January 25 uprising that ousted Hosni Mubarak's government.
"Be confident that the revolution shall become victorious," tweeted former vice president and Nobel laureate Mohamed ElBaradei.
"To whoever took part and made a sacrifice for freedom and human dignity: The country is proud of you and indebted to you," wrote ElBaradei, one of the most popular advocates for change at the time of the uprising who has regularly criticized the human rights record of President Abdel Fattah al-Sisi's government.
"On the anniversary of the January revolution, Egyptians' greatest achievement, may Allah have mercy on the revolution's martyrs of freedom, independence and social justice," wrote former presidential contender Abdel Moneim Abouel Fotouh. " Our struggle continues until despotism and corruption fall down," he tweeted.
"One day, peaceful demands for democracy shall be fruitful. Greetings to all martyrs and all victims of injustice indiscriminately," wrote Amr Hamzawy, a former MP and researcher for the Carnegie Endowment for International Peace.
"January 25 was not only a removal of the tip of a regime, but also a restoration of humanity that we will never bargain," tweeted Mostafa Hegazy, a former presidential adviser. "Any attempt to obliterate history is an idiocy doomed to failure, the January 25 Revolution shall remain a major revolt in Egypt's and humanity's history."
Edited translation from Al-Masry Al-Youm