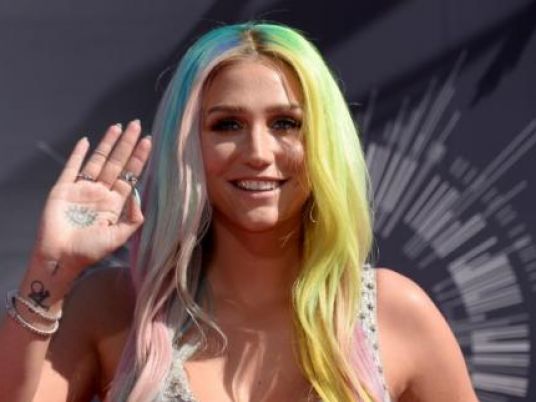 Pop star Kesha released her first new music in three years on Friday after losing a legal bid earlier this month to scrap her recording contract with Sony Music and producer Dr. Luke, whom the singer had accused of sexual assault.
Kesha, 29, teamed up with DJ Zedd on the single "True Colors," an electro-pop ballad released through the singer's label RCA Records, an unit of Sony Corp's Sony Music Entertainment, and Dr. Luke's Kemosabe Records, to which Kesha is still signed to.
In a tweet on Friday, Kesha said "#truecolors spoke to me so deeply I had to spread the beautiful message of personal empowerment."
Zedd added on Twitter, "Just to clarify: We didn't use any loop holes. Kemosabe / RCA gave us permission to release this song!"
Earlier this year, Kesha appealed a New York Supreme Court justice's decision to refuse to release her from a six-album contract with Sony, after the singer filed a sexual assault lawsuit against Dr. Luke in 2014.
Representatives for Sony Music and Dr. Luke did not immediately respond to Reuters' requests for comment on Friday. The producer has previously denied Kesha's allegations of rape and emotional abuse.
The justice found in February that Kesha, who had not released new music since 2013's "C'Mon" and "Crazy Kids" from her "Warrior" album, was free to record for Sony with other producers, without interference from Dr. Luke. The singer said the decision was akin to slavery.
The case sparked the #FreeKesha campaign on social media and a petition asking Sony to release Kesha from her contract. The singer also earned support from other artists such as Taylor Swift, Adele and Lady Gaga.
"True Colors" features Kesha singing lyrics such as "We've escaped our capture, And I have no master," and "I won't apologize, For the fire in my eyes, Let me show you my, my true colors."
Kesha had made a surprise appearance on stage with Zedd at the Southern California music festival Coachella earlier this month to debut the song.
"True Colors" is currently at No. 8 on the iTunes U.S. top-selling songs chart for Friday.