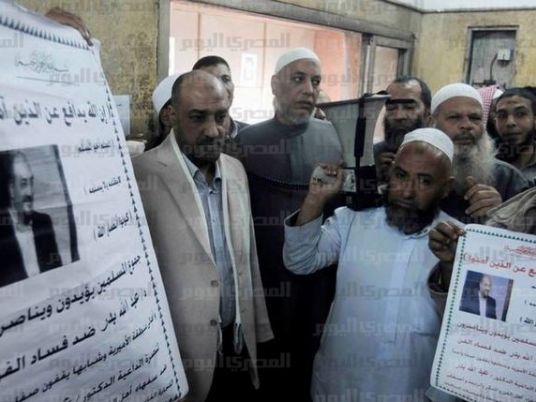 A misdemeanor court has sentenced preacher Abdullah Badr, presenter of the Al-Hafez satellite channel, to two months in prison and fined him LE5,000 for insulting the judiciary.
The ruling is a reduced sentence of a previous one of six months in prison and a LE10,000 fine.
Several judges had filed a complaint against Badr, accusing him of insulting them on satellite television and on the Internet.
Badr appeared in a video clip saying that he would execute all judges if he became the ruler because they have no conscience.
Faced with the video clip, Badr said he did not mean to insult the judiciary. "I meant the media but I got mixed up," he said.
He also said that the interview shown in the video was held in a mosque and that he was not responsible for broadcasting it on television.
Edited translation from Al-Masry Al-Youm