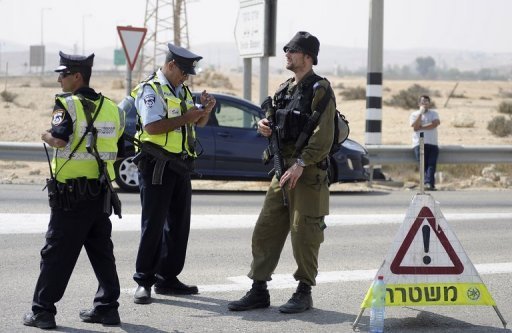 Spokesperson for the presidency Yasser Ali said Wednesday there is no need to amend Egypt's peace treaty with Israel, saying Egypt has everything it needs to extend its authority over Sinai and to restore order and security in the peninsula.
Security operations in Sinai are ongoing and will continue until their goals have been achieved, he said while participating in the UN General Assembly meetings in New York with President Mohamed Morsy.
His statements came in response to a statement given by Mohamed Esmat Seif al-Dawla, an adviser to the president, who said he submitted a project to amend the peace treaty.
Aly added that statements given by any of the president's advisers only reflect their personal opinions and not the president's.
"With all due respect to the distinguished political and intellectual figures on the advisory panel, the positions taken by the presidency are only expressed by the president himself or his spokesperson," he said.
Foreign Minister Mohamed Kamel Amr on Thursday said, "There is no intention to amend the peace treaty signed with Israel in the current stage, but if the coming stage requires amending the agreement, then it will be amended."
Seif al-Dawla had said that amending the 1979 peace treaty signed with Israel was "a matter of time," adding that such a move is necessary to restore full Egyptian control over Sinai.
He added that the 1979 accord "preserves Israel's national security more than Egypt's, which constitutes a blatant violation of Egyptian sovereignty," and that it would not endure under Egypt's new leaders.
Israel will not accept alterations to its 1979 peace treaty with Egypt, Israeli Foreign Minister Avigdor Lieberman said on Sunday, as ties between the two countries continue to fray.
"There is not the slightest possibility that Israel will accept the modification of the peace treaty with Egypt," Lieberman told Israeli public radio. "We will not accept any modification of the Camp David accords."
Edited translation from MENA