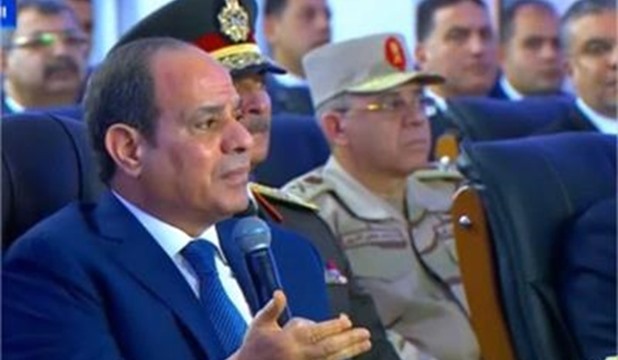 President Abdel Fattah al-Sisi said on Sunday  that Egypt is keen on achieving security on the Sinai peninsula.
The military establishment and state institutions should maintain communication with tribesmen of Sinai, the president said as he inspected the equipment used in implementing a development plan on the peninsula. This culture of communication should continue to exist, he noted.
The Sinai development and reconstruction plan is not modest, Sisi said, hoping that the plan would be implemented in a way that befits the residents of Sinai, Sisi said.
Actual production from some lands in Sinai is expected to start by the end of this year.
Sisi stressed the importance of clearing the lands of Sinai from explosives within a month or two, before implementation of the development plan starts.
The expansion of the Arish Port is important because Egypt should have an international harbor on the Mediterranean Sea, the president said.
Development in Sinai won't last during this year or the coming year, but for over 25 years, he made it clear.
Sisi thanked companies that are contributing to the development of Sinai, urging utmost alert for the safety of workers.
The president also thanked residents of Sinai for their efforts to develop and reconstruct the peninsula, and wished them best of luck.