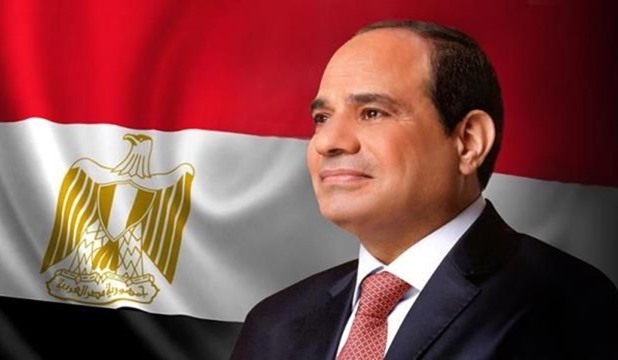 "In the Name of Allah, the Most Beneficent, the Most Merciful"
Your Eminence, the Grand Imam of Al-Azhar
Honorable scholars and imams,
Ladies and Gentlemen,
May the peace, mercy and blessings of Allah be upon you,
At the outset, allow me to extend my congratulations to the great people of Egypt and all Arab and Islamic peoples on the occasion of celebrating the birth anniversary of Prophet Mohammed (Peace Be Upon Him), praying to Allah Almighty to return this redolent memory upon the Egyptian people and all Muslims in all corners of the world with many blessings and upon all mankind with security and peace.
Ladies and Gentleman,
Celebrating the prophet's birth today is a kind occasion to contemplate the essence and purpose of his tolerant message and to follow his noble morals to set on his right path for the Prophet (PBUH) was the best of people in morality, the purest in soul and the finest in manners. The Prophet was the best of people in treating his family, wives, children and companions as he said: "The best of you are the best to their families, and I am the best to my family".
We have learned from the redolent biography of the great man with exalted standard of character that his entire life and morals truly corresponded with the morals and values of the Holy Quran. One of the most important lessons that inspire us is confronting difficulties and challenges with determination and tirelessness until all reasons and opportunities available are exhausted.
As you are all well aware, we are pursuing the path towards development at a very acute juncture that Egypt is experiencing, characterized with sheer dedication and productivity to reach new heights for the desired future of our precious homeland. This requires contributions from the great people of Egypt to complete the right path that we started and in support of the State's development efforts through national mega projects in various fields across the nation.
I assure you that the approach that incorporates faith and certainty in Allah Almighty, organized work and continuous effort that is based on adopting the causes of life and laws and their development is the rational approach, which our honorable Prophet (PBUH) was keen to establish and instill in the hearts of his honorable companions and to teach his nation.
Ladies and Gentlemen,
As we celebrate the prophet's birth, we are in dire need to rekindle his morals. Let us be keen to follow the morals of honesty, faithfulness, fulfilling promises, conventions, mercy, solidarity and compassion. Let us translate these virtues into practical behavior and constitution, and a tangible reality in our life and our world, to avoid all moral wrongs that do not befit us, nor our religion and civilization.
We must also pay attention to the danger of spreading rumors. Allah Almighty said in his Holy Book: "Man does not utter any word except that with him is an observer prepared". Rumors are a crime against the security of society. Those who spread them commit crimes against religion and society, seeking disorder and chaos. Therefore, we must all be watchful of the weak souls, who do not seek constructive criticism to rebuild and reform, but rather seek to ignite sedition and spread lies to demolish and spread corruption.
Finally,
I have full confidence in Allah Almighty and his blessings for Egypt and its people to achieve all hopes in building our new republic, in which we hope that our great people will enjoy a decent and safe life, God willing.
Thank you,
May our dear Egypt be in constant progress
Peace, mercy and blessings of God be upon you