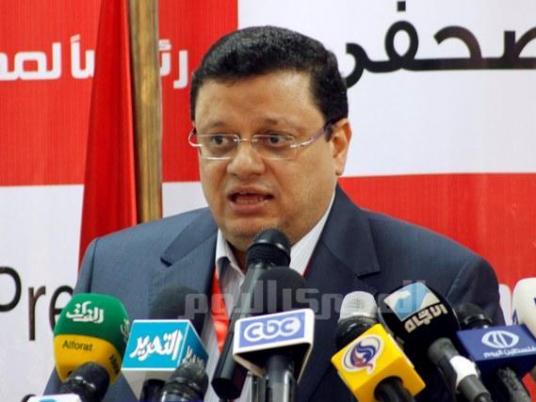 The president's office said Monday that it mourned two young activists killed in the recent tension that followed President Mohamed Morsy's constitutional declaration last week.
"The presidency mourns two of the nation's purest youth, who died in the recent events: Gaber Salah and Islam Massoud," it said.
The presidency urged the new Prosecutor General Talaat Abdallah to hasten investigations into the killings and refer perpetrators to justice as quickly as possible.
"Those who caused the death of any Egyptian will inevitably see their punishment," the statement said, urging citizens to express their opinions peacefully to "reflect the spirit of the glorious revolution."
Funerals are being held Monday for both activists. Massoud had demonstrated in favor of the president's decree granting him more powers, and Salah who had participated in demonstrations commemorating last year's Mohamed Mahmoud clashes.
Salah, an activist from the April 6 Youth Movement, died Sunday after sustaining a birdshot wound in his brain during clashes with security forces on Mohamed Mahmoud Street near the Interior Ministry. The clashes erupted on 19 November for the anniversary of the fighting last year, which left more than 40 dead.
The city of Damanhour in the Nile Delta region was to hold a funeral for Massoud, a Muslim Brotherhood member who died while defending the group's local office against anti-Morsy protesters.