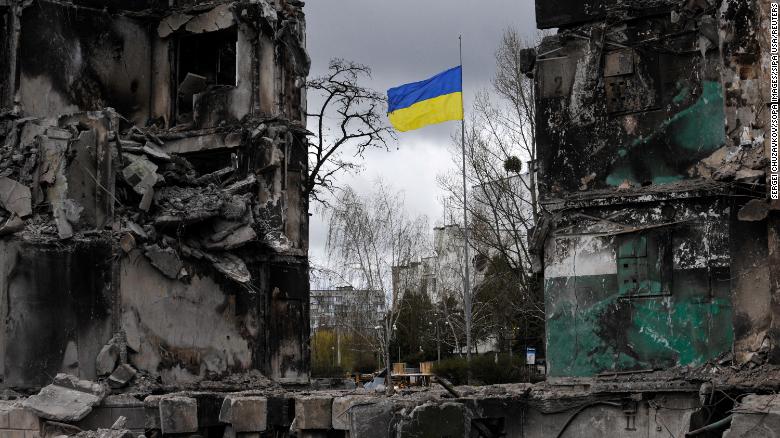 President Volodymyr Zelensky said Ukrainian forces have recaptured 6,000 square kilometers (approximately 2,316 square miles) of land in the east and south of the country since the beginning of the month as he appealed for greater international pressure to isolate Russia.
According to analysts, that would amount to nearly 10% of the territory lost to the Russian offensive since it began in February.
In his daily video message, Zelensky also asked: "Why can [Russia] wage war so cruelly and cynically? There is only one reason — insufficient pressure on Russia. The response to the terror of this state is insufficient."
One answer, he said, was to "increase aid to Ukraine, and above all speed up the provision of air defense systems."
"There is still no official recognition of Russia as a state sponsor of terrorism. Citizens of the terrorist state can still go to Europe to rest and go shopping, they can still get European visas, and no one knows whether there are executioners or murderers among them who have just returned from the occupied territory of Ukraine," Zelensky said.
Some European countries have enacted bans on tourist visas for Russians; most have not.
Zelensky said Russia was to blame for "energy terror. Residents of many countries around the world are suffering due to the painful increase in prices for energy resources — for electricity, for heat. Russia does it deliberately. It deliberately destabilizes the gas market in Europe."
He added:
"Yesterday and today, the Russian army struck the Ukrainian energy infrastructure. Hundreds of thousands of Ukrainians found themselves in the dark — without electricity. Houses, hospitals, schools, communal infrastructure… Russian missiles hit precisely those objects that have absolutely nothing to do with the infrastructure of the Armed Forces of our country."
The President described the attacks on Ukrainian electricity supplies as "a sign of the desperation of those who invented this war. This is how they react to the defeat of Russian forces in the Kharkiv region."