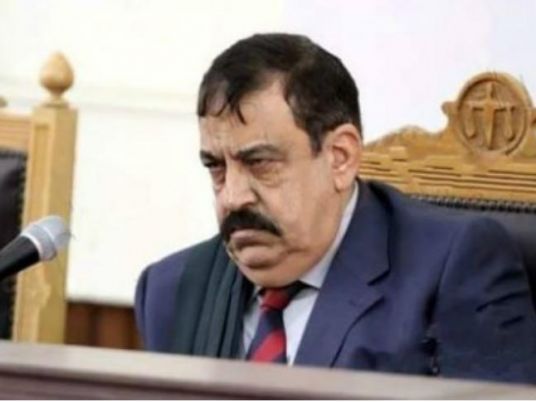 A prisoner standing trial for terrorism-related charges has reignited the controversy surrounding poor health care at Egyptian prisons, telling judges at the Giza Criminal Court of inhumane prison treatment that has caused him and his fellow inmates serious diseases.
While attending the trial on Sunday, Al-Masry Al-Youmquoted the defendant as telling Judge Mohamed Nagy Shehata that he and other inmates had contracted serious skin diseases at the infamous al-Aqrab Prison, which cause their skin to bleed . He blamed their condition on the lack of exposure to the sun.
The defendant, unnamed by the newspaper, was allowed to speak on behalf of his prison mates. He said he had not changed his prison suit since he was put in custody.
The man said prisoners are also denied visits by their families.
"You received a panel from the National Council for Human Rights which confirmed there were no violations at the prison and that the meals that were served were good," the judge said, addressing the defendant who denied it.
"Sir, I swear no one visited us. Nothing of what they say happened, we are receiving the worst treatment," he replied.
A NCHR delegation visited al-Aqrab Prison in late August. The event elicited scathing criticisms from political and human rights activists as the final report released by the delegation refuted allegations of detainee tortures at the facility.
NCHR members were photographed touring the prison escorted by wardens who showed them high-quality services provided to inmates, which prompted critics to argue the visit was staged.
Al-Aqrab prison has been at the heart of several torture stories over the past few years. Over the past few months, four inmates, mostly Islamist leaders, have died from alleged medical negligence.