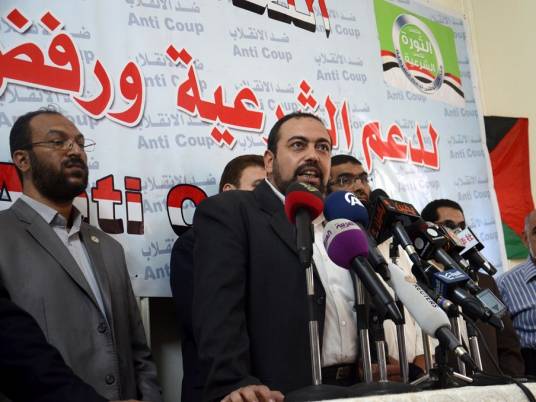 The National Alliance to Support Legitimacy has called on its supporters to stage daily protests this week, marking 100 days since the dispersals of two pro-Morsy sit-ins in the Egyptian capital.
The protests will come under the slogan "Massacre of the Century," a reference to 14 August, the day security forces cracked down on the Rabaa al-Adaweya and al-Nahda sit-ins demanding Islamist President Mohamed Morsy be reinstated after his July ouster.
The Muslim Brotherhood's Freedom and Justice Party leader Ali Khafaga said: "The alliance's call comes to reject the military rule under which shedding the blood of Egyptians has become lawful."
"Despite the tragedy and severity of the crimes committed by the military coup authorities, people still insist on continuing their peaceful struggle," he said.