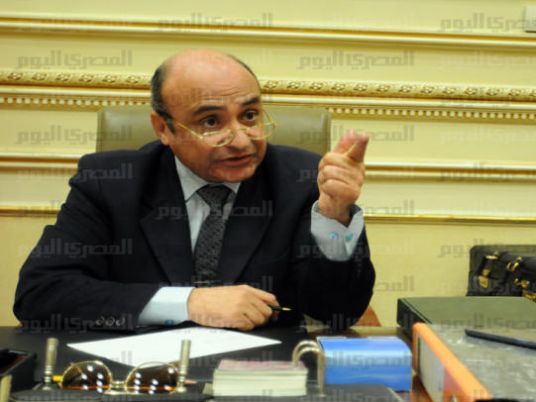 Counselor Omar Marwan, the new Minister of Justice, is one of the judicial personalities who played a political role after taking over the post of Minister of State for Parliament Affairs on February 14, 2017.
Earlier, he held several judicial positions, having started his career as an associate with the public prosecution after graduating from the Faculty of Law in Ain Shams University with very good grades in 1979.
Marwan received multiple training courses from the US and Japan in human rights, international humanitarian law, the international criminal court, administration of the justice system and electoral administration.
He also headed the Egyptian delegation that traveled to Geneva for the UN's Universal Periodic Review.
Marwan was appointed President of the Court of Appeal, and assigned as an assistant to the Minister of Justice for Real Estate Registration for three years until 2014.
He also served as a member of the General Secretariat of the High Elections Commission as he was its secretary general and an official spokesman during the elections of the House of Representatives that took place in 2015.
He held several judicial positions, the last of which was an attorney general with the technical office of the top prosecutor.
Edited translation from Al-Masry Al-Youm