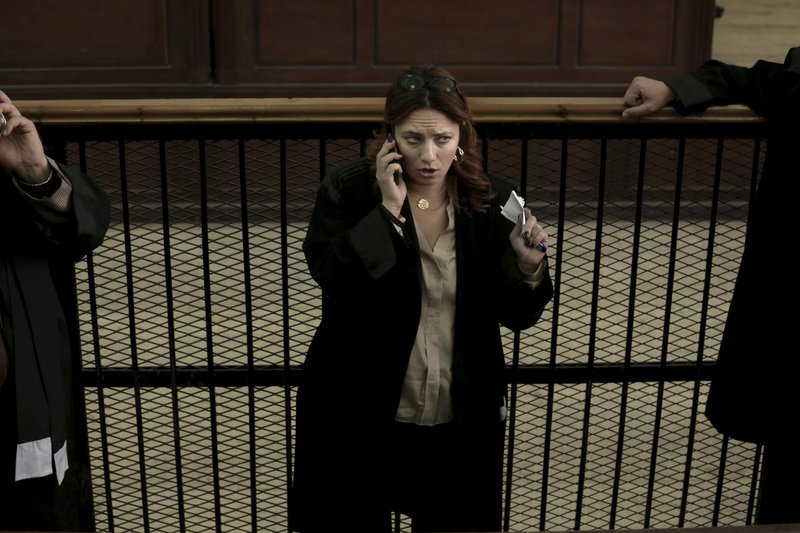 A prominent Egyptian human rights lawyer has won a European prize for her work representing political prisoners and torture victims as well as advocating for women's rights.
Ragia Omran was among 15 rights defenders from around the world to receive the Franco-German Prize for Human Rights and the Rule of Law. The German and French embassies in Cairo announced the award earlier this week, and will present it to Omran on December 10.
Several Egyptian rights activists have been recognized in recent months for their work amid an unprecedented crackdown on dissent.
Since the military overthrew an elected Islamist president in 2013, Egypt has jailed tens of thousands of dissidents, banned all unauthorized protests, restricted civil society groups and blocked hundreds of websites.