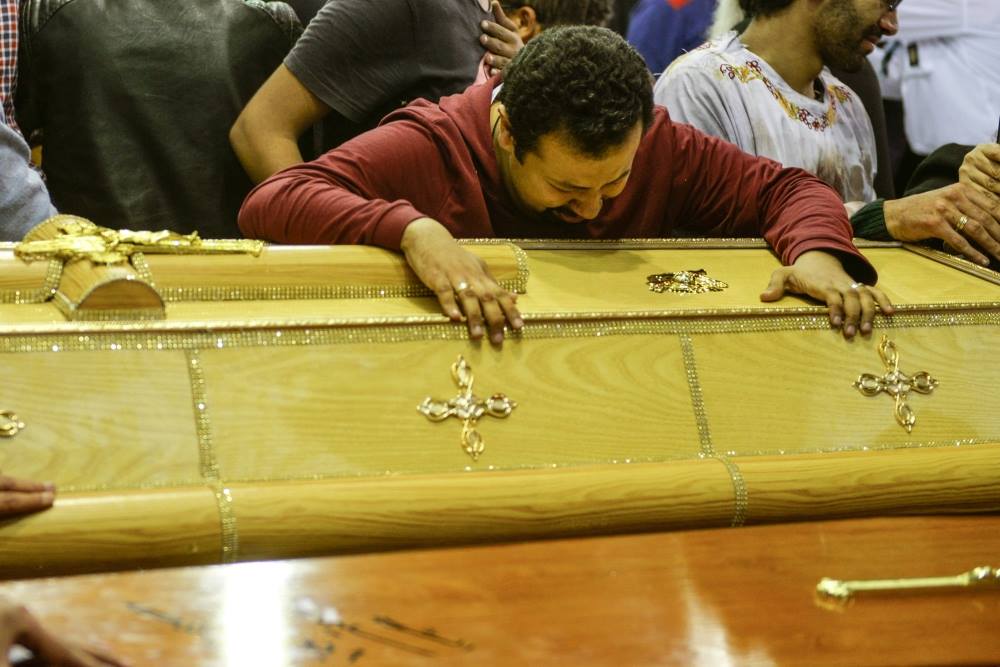 Three suspects were detained by the State Security Prosecution on Sunday for their possible involvement in the Palm Sunday bombings. They will be held in remand for 15 days pending investigations.
The three suspects are thought to have been involved in the attacks on Mar Guirgis Cathedral in Tanta and St. Mark's Coptic Orthodox Cathedral last Sunday, as well as the attack on a security checkpoint at al-Naqb in the southwestern New Valley Governorate in January which killed eight police officers.
The Interior Ministry announced the arrest of the three suspects last week in the wake of the deadly attacks on the two churches. A statement for the ministry said all of them are part of a terrorist cell which "embraces Takfiri thoughts", and received military training on using weapons and manufacturing explosive devices.
The prosecution is investigating the three suspects on charges of joining an outlawed group. This group is accused of calling for [people] to disobey the Constitution and laws, to prevent state institutions and public authorities from functioning, to assault citizens' personal freedoms and damage national unity and social peace.
The charges also include targeting public facilities for the purpose of overthrowing the state, disrupting public order and endangering the safety and security of society. Terrorism was cited as one of the means used by this group to implement their targets.
Edited translation by Al-Masry Al-Youm