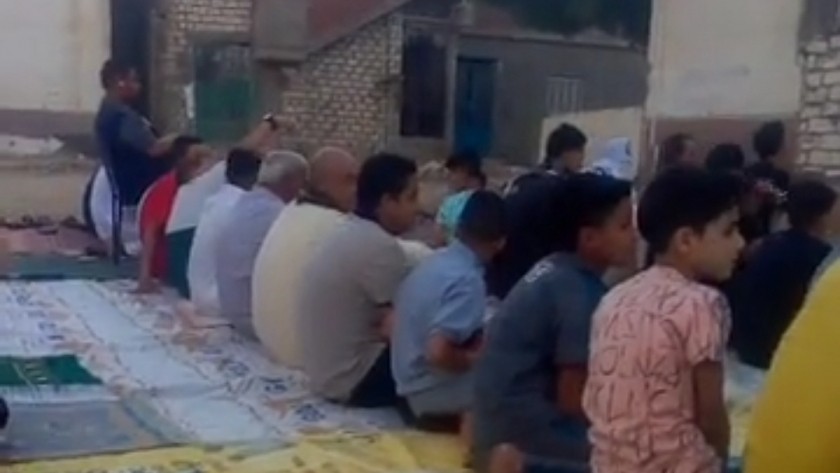 The Public Prosecution in Egypt's Giza Governorate on Tuesday ordered the release of four defendants on LE500 bail, after they were accused of performing the collective Eid al-Fitr prayer in violation of the Egyptian Cabinet's regulations banning large gatherings and group prayer amid the coronavirus outbreak.
The four defendants, including a contractor, a senior collector at the Central Bank of Egypt, a carpenter and a senior technician at South Cairo Electricity Distribution Company, are accused of laying out carpets and mats in Osem to perform the Eid al-Fitr prayer.
The defendants denied the accusations, asserting that they joined a gathering of people to perform the prayer while on their way to an agricultural field in Osem.
The prosecution also asked for a fifth individual to be arrested.
Egyptian Prime Minister Mostafa Madbouly on May 20 reiterated that citizens must abide by coronavirus prevention measures imposed by the government during and after the Eid al-Fitr holiday, including a ban on public gatherings and performing collective prayers.
Madbouly imposed additional restrictions during Eid al-Fitr holiday to prevent the large public gatherings that often occur as part of the festivities.
From Sunday, May 24 to Friday, May 29 all shops, restaurants, entertainment venues and public beaches will remain closed, and a nationwide curfew has been implemented from 5 pm to 6 am.
Precautionary measures to coexist with the coronavirus will remain in place even after life returns to normal, Madbouly added, the most important of which is wearing face masks in public.
Edited translation from Al-Masry Al-Youm