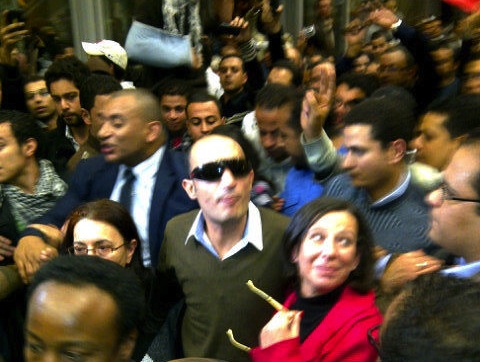 Activist Ahmed Harara, who lost both his eyes during protests, on Saturday filed a lawsuit against the Ministry of Interior, calling for a ban on the use of cartridges and rubber bullets to disperse protests.
Harara also called for compensation for losing his sight. He lost one eye on 28 January 2011 — dubbed the Friday of Anger — and the second in protests that erupted in November in Mohamed Mahmoud Street.
Harara said the Interior Ministry has used and continues to use brutal methods to disperse peaceful protests and sit-ins, ignoring the gravity of the injuries these methods cause when they hit certain parts of the body.