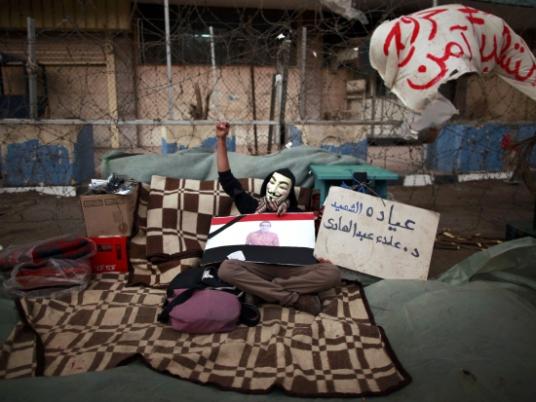 Hundreds staged protest rallies in Ismailia and Suez governorates on Tuesday to demand a speedy handover of power to civilians.
The 25 January Revolution Youth Coalition organized a protest in Ismailia, which was attended by hundreds of citizens and political activists.
The protesters demanded the execution of those responsible for killing demonstrators.
Scores of citizens who lined up outside a depot for butane cylinders joined the demonstration, while security tried to separate them from the march in order to prevent the situation from escalating.
In Suez, some youth movements organized a demonstration from Shohada mosque and repeated chants that called upon the military council to cede power to civilians. Demonstrators also demanded jobs for unemployed youth in the governorate.
Workers protesting outside the government building joined the protest. They demanded that their factories, which have been closed due to various problems, be reopened.
A participant in the protests, Walid al-Jilani, said they would continue demonstrations until power is handed over to civilians and their other demands are met.