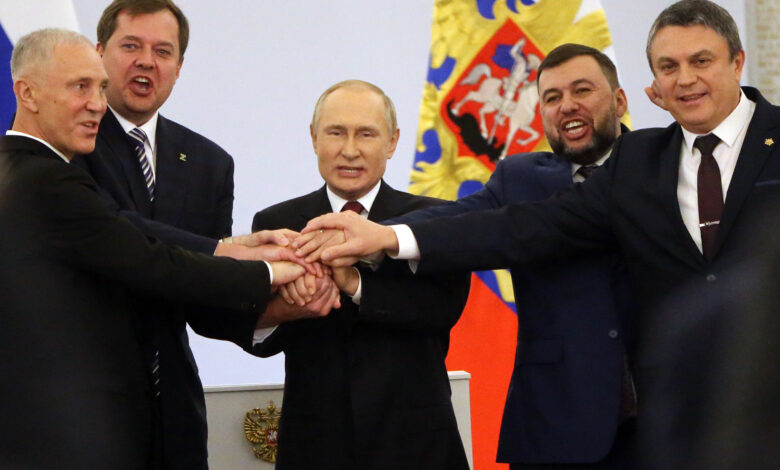 Russian President Vladimir Putin has presented state awards to the Kremlin-installed governors of four occupied territories in southern and eastern Ukraine, which were illegally annexed by Moscow in September.
Denis Pushilin, head of the Donetsk People's Republic; Leonid Pasechnik, head of the Luhansk People's Republic; Yevgeny Balitsky, head of the Zaporizhzhia region; and Vladimir Saldo, head of the Kherson region, were granted the Russian Federation's highest state award at a ceremony in the Kremlin.
"Together with Russia we will win," said Pushilin in his acceptance speech.
Margarita Simonyan, the editor-in-chief of the state run new network RT (formerly Russia Today), also received an award from Putin.
"Thank you for wasting the cannibals," she said to Putin during her acceptance speech.