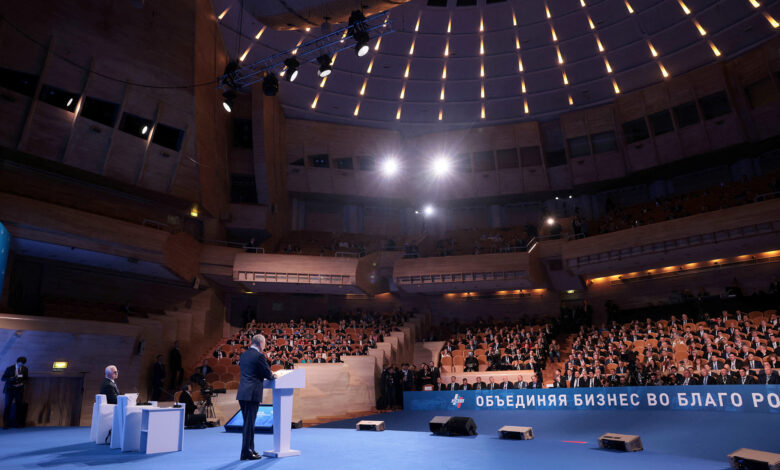 Russia now has more opportunities than before Western sanctions were introduced, President Vladimir Putin said at the annual congress of the Russian Union of Industrialists and Entrepreneurs Thursday.
Despite some "systemic issues with logistics, finances and technologies," huge opportunities are opening up in the country for almost any area of activity, Putin said about the Russian economy's resilience.
He went on to say those who had remained in Russia turned out to be "smarter" compared to the citizens who had left the country. "Those who stayed here and really work turned out to be smarter, more energetic, more efficient than those who left and give advice to our ill-wishers."
Official figures show the Russian economy contracted 2.1% last year — less than anticipated after nearly a year of tough western sanctions. However, rising expenditures and declining revenues have led to a $34 billion budget deficit, according to the finance ministry.