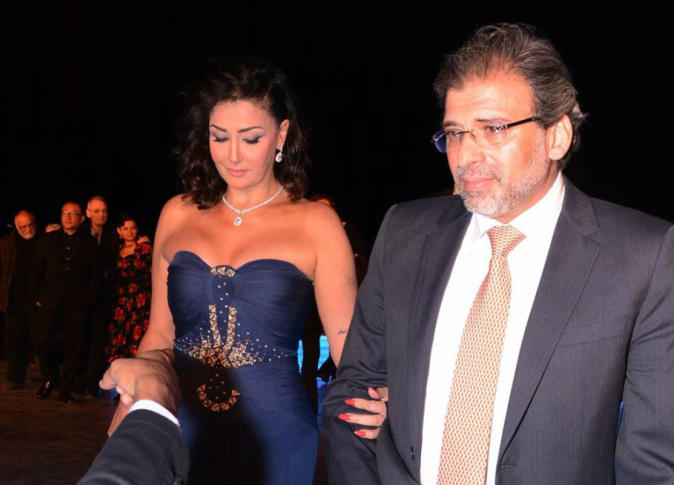 Director Khaled Youssef, who announced on Monday evening that he won a House of Representatives seat as an individual candidate for his hometown, Kafr Shokr, in Qalyubiya, garnering nearly 30,000 votes, said in an interview with Al-Masry Al-Youm that his winning represented the victory of the January 25 and the June 30 revolutions against the Mubarak regime.
Youssef is among a select few candidates who will not have to participate in the runoff elections due to the large number of votes he received.
Al-Masry Al-Youm: What does your victory in the first real parliamentary elections after the January 25 and the June 30 revolutions represent?
Youssef: My victory is a victory for the January 25 and June 30 revolutions agaisnt the remnants of Mubarak's corrupt regime, especially given that Kafr Shokr constituency has always been a revolutionary constituency since leftist struggler Khaled Mohey Eddin has always been elected in it. Mohey Eddin and his family announced they would back me in the electoral race. The Mubarak regime figures have waged a war against me and tried by all means to prevent me from winning the election through bribes, as if their regime has not fallen.
AMAY: Who do you thank for your victory in the election from the first round?
Youssef: I thank God first, then the youth, families and women of Kafr Shokr who stood against the great temptations and pressures they were subjected to. I owe them for choosing me to represent them in the 2016 parliament.
AMAY: You are a famous director. Why did you decide to run for parliament?
Youssef: I have been waiting for the election of a new parliament that would put the new Constitution in force since I participated in the 50-member constituent assembly which drafted the Constitution. During this period, I sensed a fierce attack by some corrupt figures aiming to return to political life, which meant they would also try to turn the Constitution into mere ink on paper and would try to create legislations that serve the rich, not the poor. That is why I decided to run in the election aginst them.
AMAY: What is your main aim from this parliament?

Youssef: My main goal is to build the state of justice, which the Egyptian people are aspiring for. My goal is to achieve equality through the activation of the Constitution and the creation of legislations that serve the January 25 and June 30 revolutions. I had to take the step and nominate myself in the election, otherwise corrupt figures would have won and the revolutions would have been lost.
AMAY: What is the main cause you are going to fight for in the next parliament?
Youssef: I will fight for establishing the state of justice in all sectors, especially with regard to social equality and equal opportunities. That means for example if my son applies for enrollment in the Police Academy, I will be confident that he will be accepted or rejected depending on his efficiency and not nepotism. This could only be achieved through just legislations.
AMAY: You are accused though of being supported by some state officials and institutions to win the parliamentary seat. What do you think?
Youssef: Those who circulate these rumors are losers who want to undermine my success and attribute it to the state. I have only asked for the help of state bodies with regard to services to Kafr Shokr residents. If officials do not respond to the requests of residents, they have to be questioned by the parliament.
AMAY: How can Egypt overcome its current political crisis?
Youssef: Only if the state of justice is established, Egypt can control terrorism and extremist organizations.