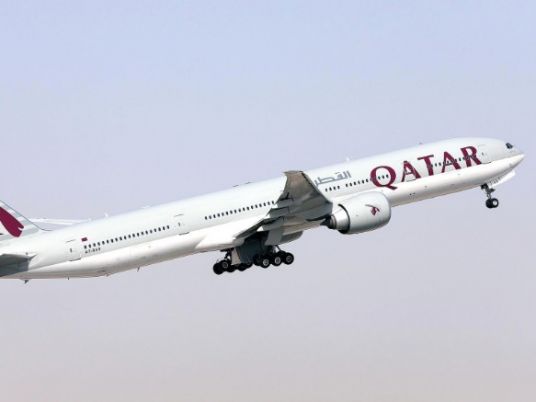 In the latest escalation in the Egypt-Qatar rift, Qatar Airways announced it will be terminating its operations in Egypt, and ending all contracts for Egyptian employees, according to Qatar Airways workers.
Workers reported that they had received letters from the airline ending their services and declaring that their contracts will not be renewed.
Last week, Egypt issued a new decree requiring Qatari citizens to carry a visa in order to enter the country, replacing a resolution written in 1960 allowing Qataris to enter Egypt freely.
This comes following a long-spanning diplomatic crisis between Qatar and Saudi Arabia, the UAE, Egypt, and Bahrain, with the countries recalling their ambassadors from Qatar and imposing a travel ban after accusing the country of sponsoring terrorism.
Prior to Qatar Airways ending its operation in Egypt, the four countries had taken similar action, with the main airlines in the respective countries – including airline powerhouses Egypt Air, Gulf Air, Air Arabia, Saudi Arabian Airlines, Etihad Airlines, and Royal Air Maroc – had suspended flights to and from Qatar as part of a boycott. Qatar rerouted its flights via Iran, but the blockade has resulted in it suffering a major economic blow.
The countries had also criticized Qatar for its ties to Iran, a country similarly accused of sponsoring terrorism in the region.
Despite animosity shared between Iran and Arab countries and Qatar's membership of the Gulf Cooperation Council, Qatar often refrains from criticizing Iran. The two countries have seen their diplomatic ties and political alliance strengthened over the past several years, which – in part – can be attributed to sharing the world's largest gas field.
Qatar and Iran are both members of OPEC, the Non-Aligned Movement, and the Organization of Islamic Cooperation.