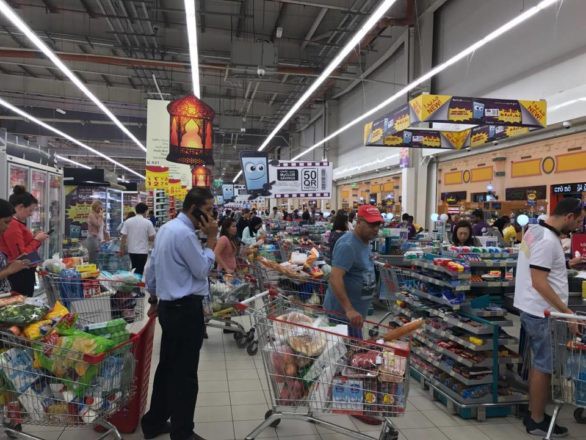 Qatar has launched two new shipping services to Omani ports after a number of Gulf states severed ties with the country last week, raising concerns over food supplies to import-dependent Qatar.
Saudi Arabia, the United Arab Emirates, Egypt and other Arab countries cut diplomatic as well as travel and trade ties with Qatar last week, accusing the country of supporting Iran and funding Islamist groups.
The severing of air, sea and land transport links has closed off key import routes for Qatar and its population of around 2.7 million people.
Thousands of shipping containers destined for Qatar are still stuck at Dubai's Jebel Ali port, according to Qatari importers. Iran and Turkey have flown in food supplies to Qatar as the gas-rich country seeks other sources.
Oman is a member of the Gulf Cooperation Council but takes a relatively independent diplomatic approach to the other five states in the bloc, particularly towards Iran.
The two new services will each run three times a week between Qatar's Hamad Port and Omani ports of Sohar in the north and Salalah in the south, Qatar Ports Management Company (Mwani) announced on Sunday.