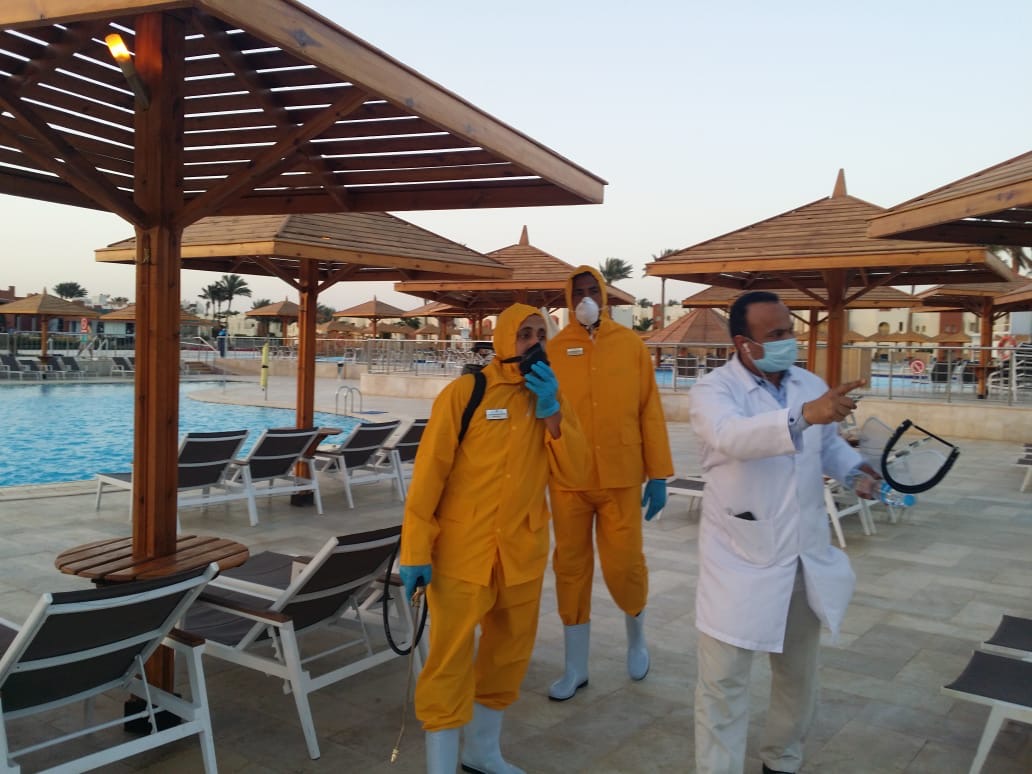 Tourism and medical sources in the Red Sea governorate on Saturday announced the end of quarantine for employees at hotels and resorts in Hurghada.
These tourism staff concluded the entire period of quarantine which began since the facilities were first closed, the sources said, confirming that none of them had the coronavirus.
But though the staff will be allowed to return home, the sources said they will remain in self-isolation for another 14 days.
Workers from one tourist village will remain under quarantine until it can be proved definitively that none of them carry the virus.
The Ministry of Health and Red Sea Governor Amr Hanafi decided last month to put tourist workers in quarantine for a period of 14 days at the hotels and resorts they work for as a precautionary measure.
Governor Hanafi suspended domestic tourism in the area and isolated workers in the tourism sector at hotels, tourist villages, bazaars and restaurants.
The announcement followed the decision to suspend air traffic in Egypt from March 19 as part of precautionary measures against to slow down the spread of the novel coronavirus.
The measures in the Red Sea governorate include sanitizing all tourist establishments and governmental and non-governmental facilities.
Egypt on Saturday confirmed 188 new coronavirus cases, bringing the country's number of confirmed total cases so far to 3,032. The total number of COVID-19 deaths has now reached 224 nationwide.