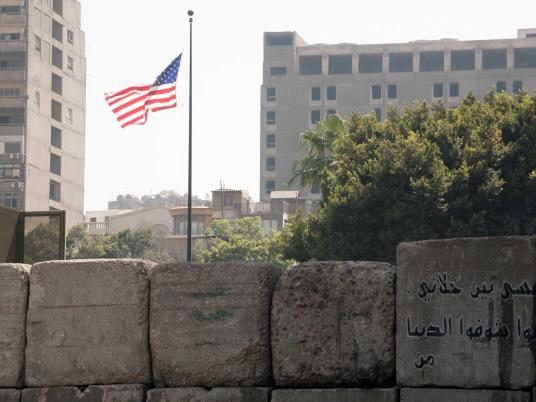 US State Department Deputy for Near Eastern Affairs Elizabeth Jones arrived in Cairo Thursday from Tripoli on a two-day visit.
State-run MENA reported that Jones is expected to broach regional issues and bilateral relations with officials here during her visit, which is part of a regional tour that included Tunisia and Libya.
German news agency DPA quoted informed sources as saying that Jones would discuss US aid to Egypt during her visit.
Speaking in Tunisia Monday, Jones signalled the possibility of cutting aid to the countries where US embassies were attacked during protests against a film produced in the US that denigrates Islam, according to United Press International news service.
Jones said, during a press conference held late Monday night at the end of her visit to Tunisia, that the ongoing debates in Congress and other US institutions revolve around the possibility of freezing or cutting US aid to countries where US embassies were attacked.