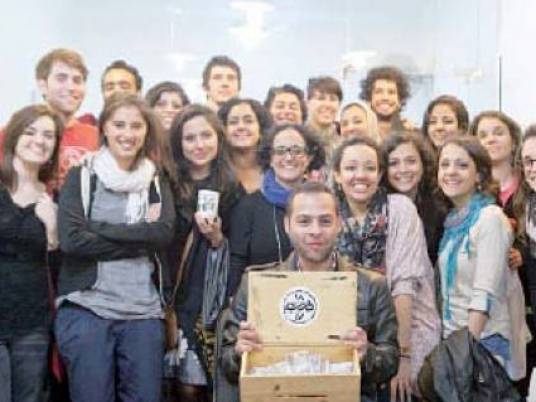 Workers belonging to 48 sectors staged 599 protests from January to June 2015, an NGO report has unveiled.
Labor protests occurred an average of 100 per month and three per day, according to the Democracy Index report prepared by Demo-meter, a research program launched in 2010 by a group of researchers, journalists and students.
The total of protests resembles a slight surge from 433 protests during the period August-December of 2014.
According to the report, the numbers clash with statements by the Manpower Ministry, which say the current year witnessed only 100 protests. The government's statements could reflect a lack in government data gathering.
Workers from the industrial sector came on top of the groups protesting with 169 demonstrations, followed by educational workers with 89 protests and government agencies employees with 69 protests.
Highlighting motivations behind workers' protests, the report said salary- and payment-related demands accounted for 140 of the demonstrations, followed by calls for appointment at 89 protests, with the latter, the report says, being a testimony to the persisting dilemma from the use of non-contracted and temporary workers.
Protests related to forced retirement and arbitrary dismissal accounted for 50 of the total demonstrations, according to the report.
Only 14 protests turned violent, while five saw protesters attempting suicide and physical harm to themselves as a sort of protest, it added.