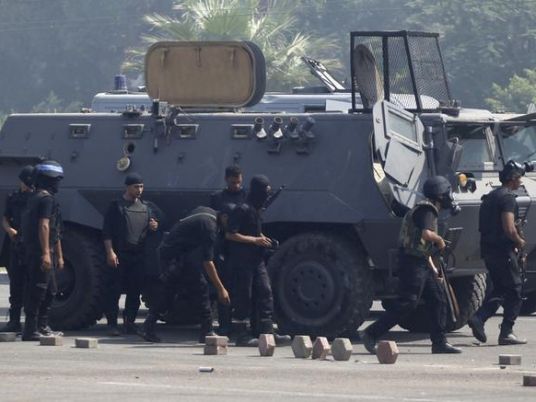 Politically-driven incidents of violence killed 174 citizens and wounded more than 600 during the first quarter of 2015, a report has revealed.
Bomb explosions stood at 286 during that period, while bomb squads succeeded in defusing 535 during the past three months, according to the Democracy Index issued by the Cairo-based International Development Center.
January saw the highest number of violent incidents with 664 cases. Booby-trapping was the most common form of violence with 56.2 percent, while violence incurred by the state on citizens came second with 15.5 percent, according to the report.
Cairo was first among Egyptian provinces with 177 incidents of violence, the report said. It, however, added that North Sinai, which was the scene of 156 incidents, was "a real stage for violence" and "the bloodiest" of all provinces attacked.
Security used force to disperse 226 protests, which resulted in either breaking up the demonstrations or triggering violence, the report said. It blamed authorities' use of violence for provoking 228 incidents.
The period covered by the report saw 10 cases of kidnappings of soldiers and civilians, which mostly ended with the hostages being executed. It said the surge in such phenomena, coupled with military parades by extremist groups, have come in spite of continuous military campaigns in Sinai.
The report pointed to "serious indicators" that those involved in bombings are youths ranging in age between 14 and 21, arguing that this begs the question whether the state is able to prevent youth from the influence of terrorist thought.
The violence had also had an economic impact, according to the Democracy Index. Many of the bombings have targeted 115 high-voltage transmission towers and the losses sustained from those assaults are estimated at an average of LE400 million, the report said.
The railway service was also impacted by the violence, sustaining LE25 million in losses in one day in January, with total losses between January 2011 and September 2014 at an estimated LE1 billion.
The report laid blame on media outlets for adopting "an inflammatory rhetoric" which further stokes existent violence. It also said the state has failed to engage in social dialogue with its people.