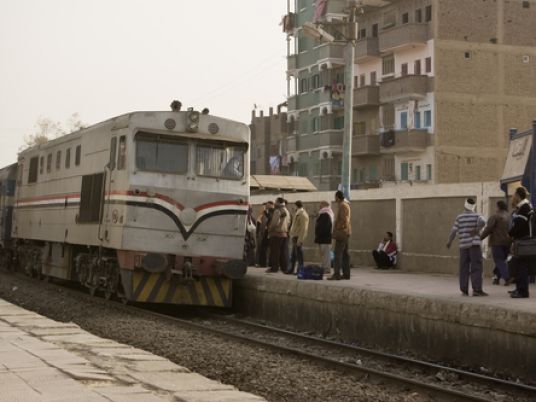 The Information and Decision Support Center of the Council of Ministers showed a decline in railway revenues during January to September 2013 by 27.9 percent, reaching LE 547 million compared to LE 758.4 million during the same period in 2012.
During this period in 2013, train movement completely halted as of 14 August.
In Egypt's economic and social indicators journal, the center showed that the revenues from transporting goods by rail also decreased during the first nine months of this year, with a drop off 8.4 percent to LE 101.9 million compared to LE 111.2 million during the same period last year.
Cargo traffic also went down during the first nine months of this year by 12.5 percent to 755.9 million tons/km compared to 963.5 million tons/km.
The number of railway passengers declined during the same period by 13.5 percent to reach 150.3 million passengers compared to 173.8 million passengers during the period from January to September 2012.
The movement of non-petroleum goods by sea went up during August by 7.3 percent to 8.816 million tons, compared to 9.51 million tons during July, while on an annual basis it went down by 9.8 percent compared to August 2012, in which it reached 9.77 million tons .
Edited translation from MENA