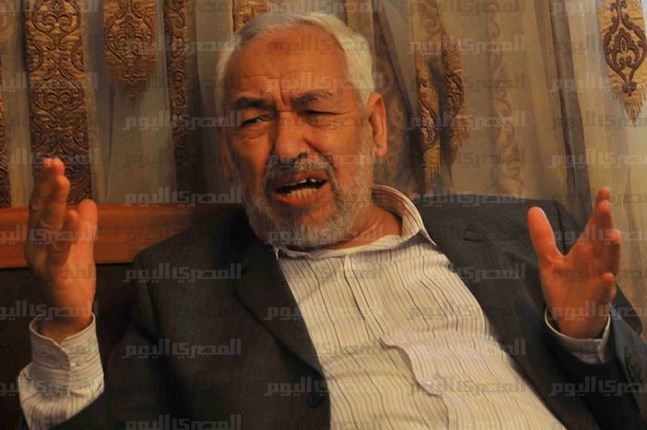 The leader of Tunisia's Muslim Brotherhood-inspired Ennahda Movement, Rachid al-Ghannouchi, is seeking a Saudi-sponsored political settlement between the Brotherhood and the Egyptian government, Egypt's local media reported.
Independent Al-Shorouk newspaper on Sunday quoted sources at the Brotherhood as saying that an initiative offered by Ghannouchi for Saudi Arabia as a potential sponsor involves a halt for the Brotherhood's political involvement in political activity, in return for releasing all of the group's members detained by Egyptian authorities.
Ghannouchi made his first visit to Saudi Arabia last Tuesday. Several press reports said that his visit came in line with earlier statements in which he said Saudi Arabia could lead reconciliation between the Brotherhood and the Egyptian government, the latter which ousted the group's rule in 2013.
"I expect [new] King Salman bin Abdulaziz to lead reconciliation efforts in the region and specifically in Egypt and Syria," Ghannouchi told The Anadolu Agency in an exclusive interview in February.
But the Ennahda Movement denied the reports linking the visit with the rumored settlement, stressing that Ghannouchi was visiting the kingdom for Umra rituals (minor pilgrimage).
Analysts expect King Salman's policies to be more open to dealing with Islamists compared to his late predecessor, King Abdullah bin Abdulaziz, who openly backed the ouster of the Brotherhood's government in 2013.
Reports on the alleged mediation coincided with statements by the Brotherhood's former international affairs official, Youssef Nada, who suggested that the group was open to dialogue with the current government.
Nada, in a message released two days ago, said he was ready to "receive whoever seeks the best for Egypt and its people."