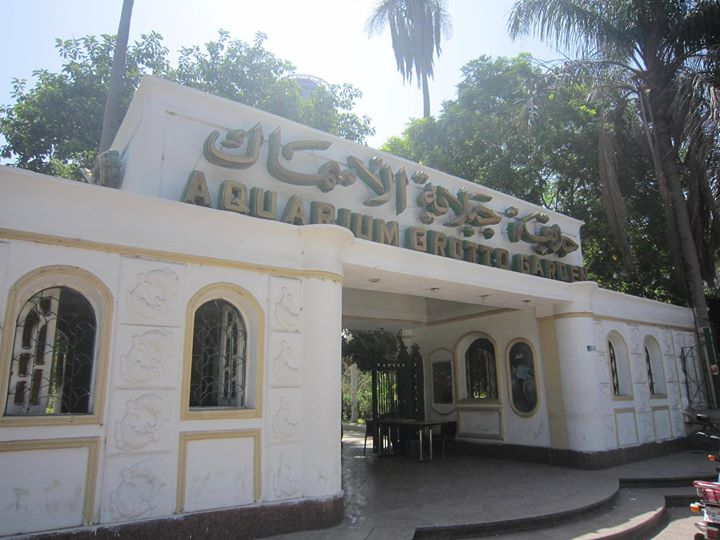 Deputy Minister of Agriculture and Land Reclamation Mona Mehrez has said that the governmental plan to develop the Aquarium Grotto Garden is currently being implemented.
The plan is to restore and preserve the historical and archaeological nature of the park, hopefully transforming it into an international and local tourist attraction.
The park, located in the district of Zamalek, has an area of 9 acres and was built by Khedive Ismail in 1867, some 141 years ago.
In statements to Al-Masry Al-Youm, Mehrez said that the first phase of the plan to develop the garden involves modernization of two fish hatcheries in the park, to produce quantities of fish with comparative advantage.
She pointed out that this system aims to develop productivity in terms of quantity and quality; the plan is to diversify the fish in the garden to include 15 types of distinguished fish and endangered species.
Mohamed Raj'ae, head of the Central Department of Zoology, said that the first phase of the development of the garden is being completed in preparation of transferring the fish to a lake that is currently being developed as part of the second phase of the project.
An official report from the Ministry of Agriculture said that the garden boasts 49 aquariums for different types of fish, and also features different types of marine reptiles.
The garden, characterized by its magnificent design, is best known for its "Jablaya", an architectural formation of fish gills crafted from clay brought by Khedive Ismail.
Mahrez further stated that another change being made to the garden is the establishment of an information kiosk, which will inform visitors of the park's historical, archaeological and tourist importance.