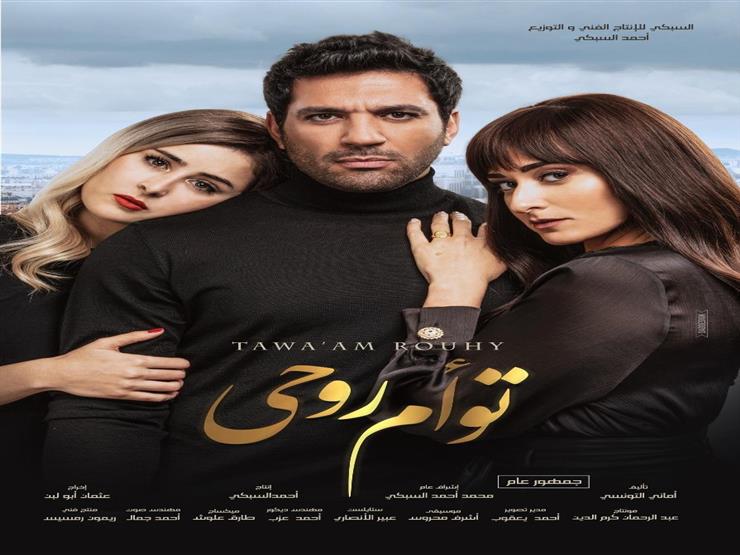 "Tawaam Rouhy" (My Soulmate) has topped Egypt's box office, grossing total revenues of LE2.5 million since its release on August 19.
The romantic film stars Hassan al-Radad, Amina Khalil, Aisha bin Ahmed, and Bayoumy Fouad, with a script by Amani al-Tunisy and Othman Abu Laban as the director.
The film marks the second project of both the director and writer together after their film "Qesset Hob" (Love Story), starring Hana al-Zahid and Ahmed Hatem.
Owing to the pandemic, a limited number of films are currently screening at cinemas – these include "Tawaam Rouhy", "al-Ghassala" (The Washing Machine), "Al-Felous" (Money), and "Lees Baghdad" (Thief of Baghdad).
Originally slated to be shown during Eid al-Adha, the film's producer Ahmed al-Sobky backtracked at the last minute and postponed the release.
Sobky told Al-Masry Al-Youm that he decided to screen "Tawaam Roahy" now away from bustling cinematic seasons, as audiences are craving new movies that have been absent from theaters for months.
He added that screening the film amid the 25 percent occupancy limit at theaters is reasonable, since very few movies are being screened.
During Eid al-Adha, "al-Ghassala" brought in high revenues rates despite the occupancy limit, he said, as it displayed solo.
Edited translation from Al-Masry Al-Youm