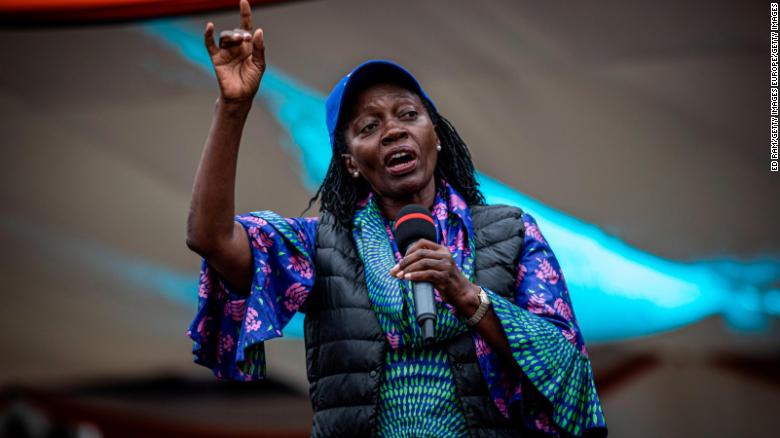 At the US Africa Command (AFRICOM) Change of Command Ceremony at the Kelley Barracks in Stuttgart, Germany, the US Defense Secretary said Russia is seeking to expand their footprint on the African continent.
Speaking on Tuesday, Lloyd Austin said: "Russia is peddling cheap weapons and backing mercenary forces. And that's yet another reminder of Moscow's willingness to sow chaos and threaten the rules-based international order — and it goes far beyond Putin's reckless invasion of Ukraine."
Austin also mentioned China's desire to expand into Africa, saying they want to "build bases in Africa and to undermine US relations with African peoples, and governments, and militaries."
But Austin assured that the United Sates is "committed to ensuring that Africa enjoys the protections of the international rules and norms that advance all of our safety and prosperity," adding that US Secretary of State Antony Blinken was in South Africa to launch a new US "strategy for Sub-Saharan Africa."
Some context: Austin will travel to Latvia later Tuesday, while Blinken is heading to the Democratic Republic of Congo, where he will meet with President Felix Tshisekedi and Foreign Minister Christophe Lutundula.
On Monday in Pretoria, South Africa, Blinken made a case for a partnership between the the US and African nations, saying that they cannot achieve any of their "shared priorities" unless they work together as equal partners.
Blinken's Africa tour also includes a stop in Rwanda, and comes after Russian Foreign Minister Sergey Lavrov traveled to Ethiopia, Uganda, the Republic of Congo, and Egypt at the end of July following Russia's alienation from Europe amid the war in Ukraine.